With the new AMD cards having launched yesterday, we tried to find out if you could find one in Australia and how much it would set you back. Well, the good news is that you can indeed get a Radeon HD 2600 XT if you'd want to pick one up today. The only problem is that it'll set you back AU$187 inc GST and that's for a GDDR3 card.
The card is from PowerColor and its entire range of cards are available right now. Starting from the bottom, a 256MB GDDR2 2400 Pro will cost you $110, the 2400 XT with 256MB of GDDR3 is retailing for $132. Considering that you can easily pick up an 8500GT, which is a faster card, for under $100, it seems like the 2400 series is priced out of its class.
A Radeon HD 2600 Pro with 256MB of DDR2 memory will set you back $159.50 while the 512MB version is another $11 at $170.50. Both of these cards are more expensive than an 8600GT, which should be the faster card. Althoug the 2400 XT is faster than an 8600GT, with current pricing, there isn't enough of a performance difference to consider one of these cards.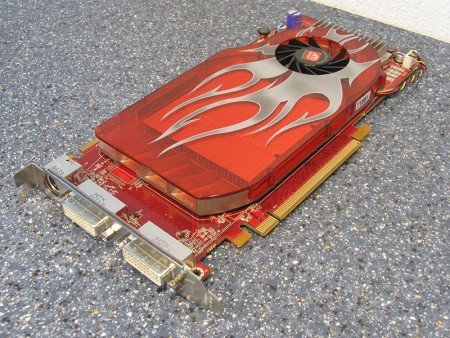 The GDDR4 version of the Radeon HD 2600 XT doesn't seem to be available as yet, but this card is likely to cost over AU$200 when it arrives. Considering that this card has a MSRP of only $149 in the US, it seems like we once again get ripped off.
You can find the PowerColor Radeon HD cards for sale
here