Kraft pokes fun at Sony and Microsoft with the Philly Series 5, a new cheesecake kit that comes in the shape of a PS5.
Ever wanted to eat the PS5? Sony won't let you, but Philadelphia cream cheese has you covered with the Philly Series 5. It's a $4.99 cheesecake kit that comes with white chocolate and cream cheese that you mix in a special mold and cover with cookie crumbles. Once it's finished, slap on the curved pans for some stylish next-gen cheese action.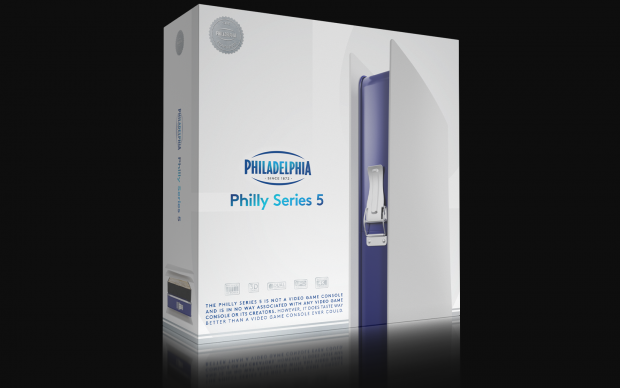 This model is right up there with the KFConsole, which can hit 4K 120FPS while it cooks your chicken at the same time.
Philly Series 5 specifications:
5x bricks of power

Ultra HD White chocolate

Dual Egg Processor

3D cookie crumb technology

The Philly Series 5 kit comes with a specially designed pan with sleek, futuristic contours that will leave you reveling in awe at the most advanced technology in the history of cheesecake. And best of all, it contains the key ingredients you need to bake a cheesecake, delivering breathtaking flavor that is as delicious as it is immersive. Some highlights of the kit include five cream cheese bricks of power, ultra HD white chocolate, and the latest 3D cookie crumb technology.

"Nothing in the world moves faster than the technology curve, and we always strive to be at the forefront - both in our product and in the ways consumers experience the simple pleasure of Philadelphia," said Basak Oguz, Director of Marketing at Philadelphia Cream Cheese, "The Philly Series 5 is our way of moving at the speed of innovation, and bringing consumers the most delicious gift of the holiday season."