The new $199 Analogue Duo aims to preserve the early days of CD-ROM and HuCards with a custom universal console that reads all NEC games.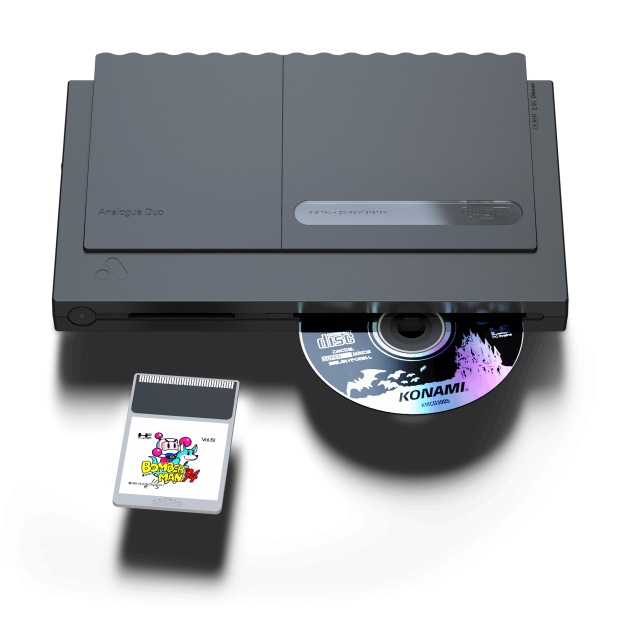 The Analogue Duo is the optimum all-in-one system for old-school NEC console games. The Duo supports nearly every NEC game across all systems, including TurboGrafx 16, SuperGrafx CD, PC Engine, PC Engine CD, and Super Arcade titles. The Duo plays games on all media including HuCards, TurboChips and of course CDs.
The big upside is that the games aren't just preserved and playable, but upgraded to 1080p over HDMI. The Duo also supports built-in Bluetooth so you can connect wireless 8BitDo controllers, but also sports a single wired controller port for authentic legacy peripherals. There's also 2x USB ports for other devices too.
The Duo is scheduled to release in 2021 for $199. Check below for full specs and info from the company: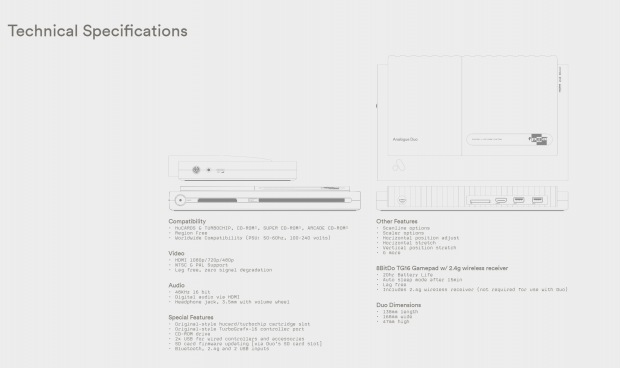 Duo is the ultimate all-in-one NEC video game system. Duo features an original-style cartridge slot, controller port and CD-ROM drive. This means it is compatible with all game formats: Hucards, TurboChips, and CD-ROM. Plus the original hardware and accessories.

We're preserving history with FPGA hardware. Duo is designed with unparalleled compatibility. The core functionality of each system is engineered directly into an Altera Cyclone V, a sophisticated FPGA. We spent thousands of hours engineering each system via FPGA for absolute accuracy. Unlike the knock off and emulation systems that riddle the market today, you'll be experiencing the entire NEC era free of compromises. Duo is designed to preserve video game history, with the respect it deserves.