Dr. Fauci says this one thing is the most important to battle COVID-19
Dr. Anthony Fauci says that everyone should be wearing face masks to protect others from coronavirus, underlining its importance.

Published Sun, Jul 26 2020 4:36 AM CDT
|
Updated Tue, Nov 3 2020 11:42 AM CST
What is the number one thing you can do to keep yourself, your loved ones, and your family safe from contracting COVID-19? Wear a face mask, says Dr. Anthony Fauci.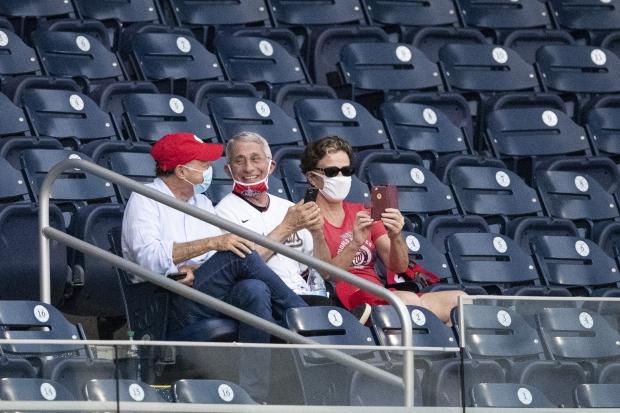 During a recent virtual event hosted by the US Chamber of Commerce, the top most White House health advisor Dr. Fauci said: "We feel cautiously optimistic that we are on the road - as bleak as it may sound right now - that we're on the road of getting this under control".
Dr. Fauci added: "We will ultimately get back to normal ... Sometimes you get so exasperated and run down by (the news), that you think is never going to end. It will end. It will end through public health measures and science, I can tell you, will come to our rescue".
All he's asking is that you wear your mask -- meanwhile, he's sitting at baseball games without it on.
Dr. Fauci added: "I would urge the leaders - the local, political and other leaders - in states and cities and towns to be as forceful as possible in getting your citizenry to wear masks. Physical distancing is the most important, but practically when you're living your life and trying to open up the country, you are going to come into contact with people. And for that reason, we know that masks are really important. And we should be using them. Everyone".
Related Tags