No Man's Sky's new Desolation update is basically Dead Space 4 re-created in the space sim.
With the latest Desolation update, Hello Games just basically made Dead Space 4 with a nifty twist. The Desolation expansion is 100% free and adds haunted houses in space, complete with ultra-creepy interiors and freaky monsters. Gamers can explore derelict freighters strewn across the cosmos that're filled with atmospheric horrors and dark lit-environments straight out of Dead Space. Jump into first-person mode to channel Alien: Isolation's unsettling sci-fi visuals and Halo CE's old-school Flood vibes.
The best part about Desolation is that each freighter is procedurally-generated. Like the countless planets and star systems in No Man's Sky, every freighter's interior is randomized to deliver a unique experience each time. Search the derelict for secrets and loot to bolster your journeys through the stars. The stories are also randomized, making every single hallowed ship a completely new experience.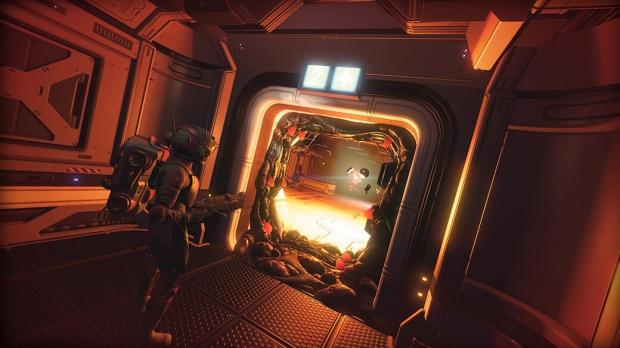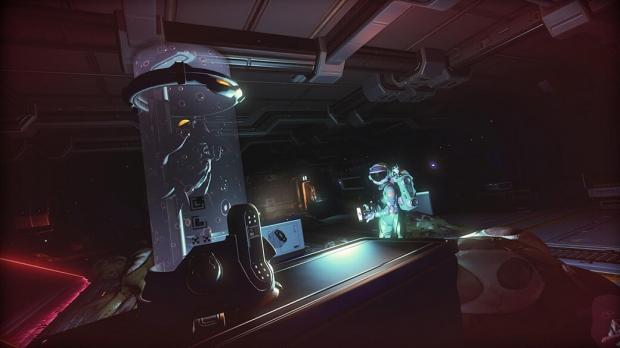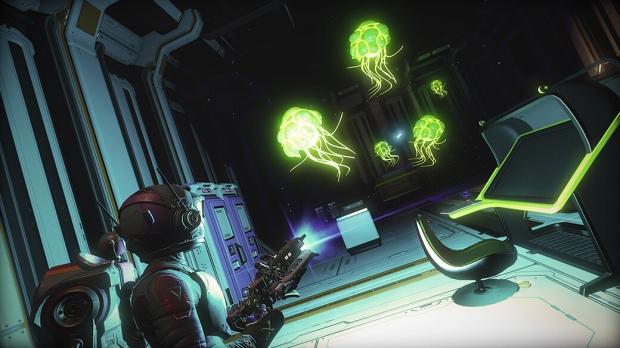 The new Desolation expansion is out now with Update 2.6, which includes a ton of optimizations like improved lens flare, upgrades to freighter customization and inventory, new lighting effects and bloom upgrades, new missions, and more.
Check below for more info on Desolation:
Scavenge and survive in the haunted wreckage of derelict freighters with the Desolation update. Introducing procedurally-generated freighters, more story content, combat improvements, freighter customisation and more!

DERELICT FREIGHTERS

The remains of hastily abandoned freighters float adrift through space. Those who dare to explore these haunted corridors will find great reward - and great danger!

Derelicts are found all across space, but Travellers seeking salvage opportunities can acquire specific coordinates from a local scrap dealer - for the right price.

PROCEDURALLY GENERATED INTERIORS

Derelict freighters are procedurally generated, with no two interiors the same. The only way to learn the fate of the crew is to step through the airlock door and find out for yourself...

ATMOSPHERIC DANGER

Uncovering the freighters' secrets won't be easy, as these derelicts are full of danger. As the crews fled, systems failed: the lights are off, life support and gravity are offline, and the security AI has gone haywire...

DEADLY INFESTATIONS

Some freighters have been infested with a sinister alien presence. Whatever you do, do not disturb the nests...

PROCEDURAL STORIES

Each derelict freighter has a unique story to tell. Uncover hints about each crewmember's fate by retrieving ship logs and personal effects, and ultimately gain access to the captain's log for insight into the vessel's final hours.