Bill Gates slaps down $644 million for the first hydrogen superyacht
Bill Gates has ordered the world's first hydrogen-powered superyacht for around $644 million dollars.

Published Mon, Feb 10 2020 1:35 AM CST
|
Updated Tue, Nov 3 2020 11:45 AM CST
Update: As it turns out on February 10th, 2020 the Sinot Yacht Architecture & Design released a public statement that is in response to the media coverage of this yacht and Bill Gates. They said that the hydrogen concept yacht, Aqua Ship is "not linked to Mr Gates (or his representatives) in any form or matter" and that Sinot has "no business relationship" with Bill Gates. I'd also like to personally apologise for this confusion, the statement was released overnight while I was asleep and at the time of writing the post Sinot had not commented on the matters.
Microsoft co-founder, Bill Gates, has reportedly ordered the world's first hydrogen-powered superyacht, proving his stance towards alternative fuels.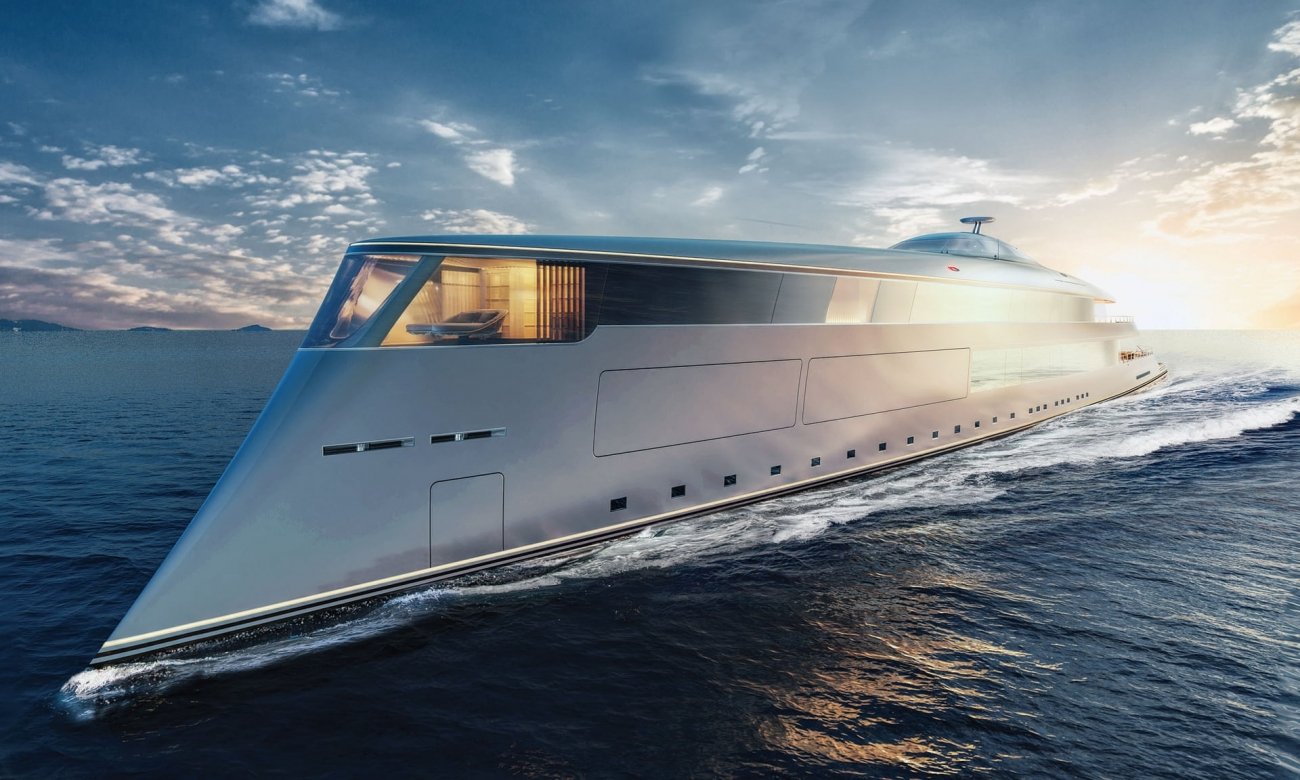 According to The Guardian, Gates has ordered what is called the Aqua Ship, which is a 370 ft superyacht that is completely powered by liquid hydrogen. Originally, the superyacht was showcased at last year's Monaco yacht show by the Dutch design firm Sinot. Sander Sinot, a designer of the Aqua Ship, said, "For the development of Aqua we took inspiration from the lifestyle of a discerning, forward-looking owner, the fluid versatility of water and cutting-edge technology, to combine this in a superyacht with truly innovative features."
The yacht has five decks and can guest fourteen people and thirty-one crew members. Below the five decks are two 28-tonne vacuum-sealed tanks filled with hydrogen that are cooled down to -423F. The ship combines hydrogen with oxygen to produce electricity, which then gives power to two one-megawatt motors that turn the propellers. The Sunday Telegraph reports that the superyacht can reach speeds of 17 knots (20mph) and has a maximum travel distance of 3,750 miles before refilling is needed.

Related Tags