NASA's TESS satellite accidentally caught a comet 'burp' on video
One of NASA's satellites accidentally a comet doing what seems to be like a cosmic 'burp'

Published Thu, Dec 12 2019 3:13 AM CST
|
Updated Tue, Nov 3 2020 11:45 AM CST
Sometimes when you are observing space you run into things that you just don't expect, NASA recently experienced this when they pointed one of their satellites a comet.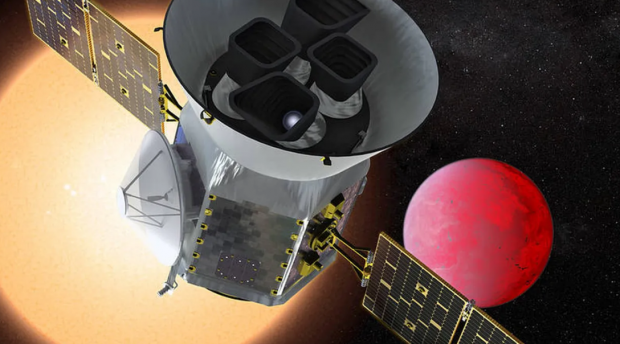 NASA pointed their Transiting Exoplanet Survey Satellite, or better known as TESS at comet 46P/Wirtanen in an effort to merely test their systems. To their surprise the comet ejected an estimated 2.2 million pounds of materials (ice, dust and gas) in what looks very similar to that of a 'burp'. Scientists said that the 'burp' lasted for about one hour and occurred on September 26th, 2018.
This isn't the very first time astronomers have spotted a comet ejecting materials, but it is the first time that a satellite has observed the entire thing like TESS has done. According to the paper's lead author, astronomer Tony Farnham of the University of Maryland, "We can't predict when comet outbursts will happen. But even if we somehow had the opportunity to schedule these observations, we couldn't have done any better in terms of timing. The outburst happened mere days after the observations started."
Since TESS is designed to observe exoplanets (planets that could potentially have life on them) it takes detailed images every 30 minutes. This meant that astronomers got an extremely detailed images of the material ejection and progression from the comet. "With 20 days' worth of very frequent images, we were able to assess changes in brightness very easily. Such imagery That's what TESS was designed for, to perform its primary job as an exoplanet surveyor."
Related Tags