TONS of new Nintendo Switch indies revealed
The Switch is getting some creative, colorful, and unique indies in 2020.

Published Dec 10, 2019 5:35 PM CST
|
Updated Tue, Nov 3 2020 11:46 AM CST
Nintendo's latest Indie World stream showcased some really interesting games coming to the Switch next year, including Axiom Verge 2, a game about skateboarding birds, and some awesome-looking hack-and-slash titles.
Indies are massively important to the Switch: Not only do they give gamers nice bite-sized chunks to chew on while waiting on the next big first-party Switch exclusive (Metroid 4, where are you??), but they give massive exposure for little-known devs and boost revenues to boot. It's a win-win for everyone. In today's Indie World presentation, Nintendo underlines its commitment for Nindies with an eclectic slew of unique games.
There's something for everyone here, and the games that really stood out to me are Supermash, Skatebird, and Dreamscaper.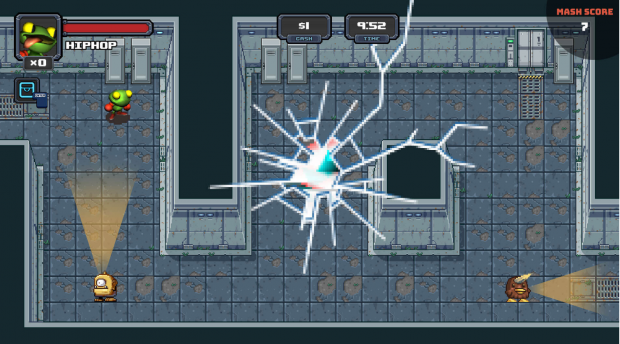 Supermash sees the game mashing up multiple genres like RPG and platformer in a kind of crazy Frankenstein concoction for you to play, creating a unique experience every time. You can share your creations with friends or play others' creations, Mario-Maker style.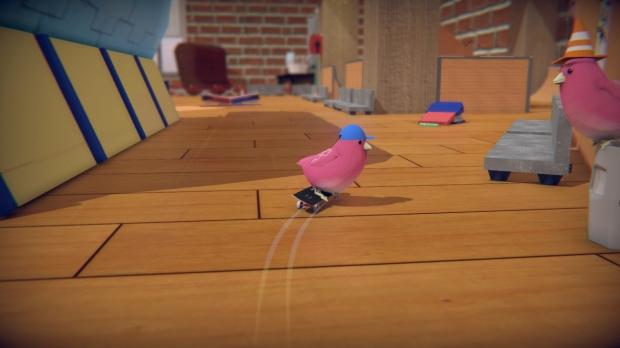 Skatebirds is Tony Hawk but with birds, and it looks like a hoot of a time. I seriously want to play this and I hope there's a literal Tony Hawk joke in here somewhere.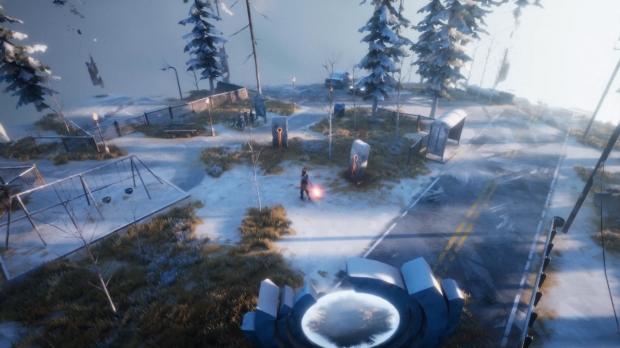 Dreamscaper is also something quite original. The visual style is nebulous, weird, and imaginative--and rightly so. The game basically creates a new randomized dungeon every time you fall asleep, aiming to mirror the weird, ever-shifting nature of dreams. The maps can be fantasy-based, modernized, or even high-tech, all of which are mixed together in a visual-appealing way and heightened by the isometric hack-and-slash action.
Axiom Verge 2 absolutely deserves a mention here, and the style looks pretty damn good. But there's not a whole lot we know about the game just yet other than huge boss battles, that distinct old-school graphical style, and a Fall 2020 release date.
Here's a big list of every indie game Nintendo announced at today's Indie World showcase, along with release dates:
Sports Story - Golf Story sequel with top-down RPG-esque action, Mid 2020
Streets of Rage 4 - Comic-style beat-em-up brawler, First-half 2020
Gleamlight - Artsy side-scroller, kind of get Hollow Knight vibes, Early 2020
Bake and Switch - Couch co-op party game where you bake ingredients, kinda like a Mario Party mini-game, Summer 2020
Supermash - Randomized Mario-Maker style game that mashes up genres to create unique mix-ups, May 2020
The Talos Principle - 3D Puzzler with unique lore and style, available today
Sailforth - Artsy naval exploration game, 2020
Dauntless - Team-based fantasy third-person action RPG, available today
Murder by Numbers - Mystery anime-esque visual novel with puzzler elements, Early 2020
Oddworld: Stranger's Wrath HD - FPS action shooter with third-person exploration set in Oddworld style, January 2020
SkateBird - It's like Tony Hawk, but with birds. 10/10. Coming Late 2020.
Liberated - Neo-noir dark platformer with comic-book style, 2020
Boyfriend Dungeon - Top-down action hack-and-slash RPG with isometric view and weird style, 2020
Dreamscaper - Atmospheric action hack-and-slash with rich fantasy visuals that generates random dungeons based on your dreams, early 2020.
The Survivalists - Stardew-Valley esque game with crafting, base-building, survival game with online multiplayer, set in Escapists universe, 2020
Axiom Verge 2 - Sequel to the landmark Metroid-esque pixellated platformer, coming Fall 2020
Related Tags