Core completed for rocket that astronauts will take to Moon in 2024
NASA has announced its completed the rocket that will take the US back to the Moon in 2024.

Published Tue, Dec 10 2019 2:49 AM CST
|
Updated Tue, Nov 3 2020 11:46 AM CST
NASA announced this past Monday that they had completed the massive rocket that will be taking US astronauts back to the Moon sometime in 2024.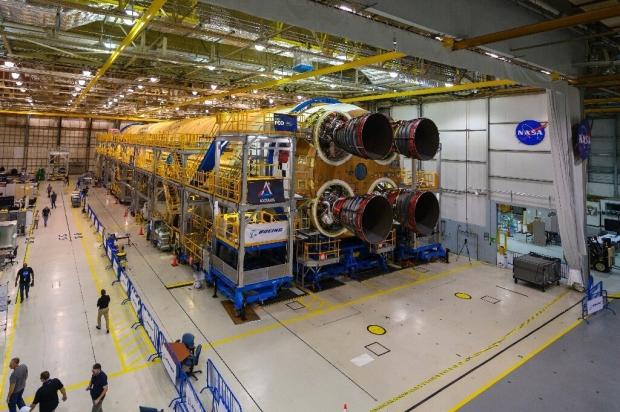 NASA's huge rocket called the Space Launch System is the tallest rocket ever built, measuring in at 212 feet or 65 meters tall. That's equivalent to a 20-story building. NASA's administrator Jim Bridenstine stood in front of the humongous rocket and officially announced that the core stage had been completed by engineers. Here's what he had to say, "[Today is a]very important day. When we get to announce core stage complete for in fact the SLS rocket."
He continued and said, "We are making significant progress towards achieving that Artemis 3 mission and getting our first woman, and next man to the south pole of the Moon in 2024." NASA's Artemis 1 mission is planned to launch an uncrewed flight in June 2020, but as delays are expected with these kinds of things, it's hard to know any specifics until the date is closer.
Related Tags