Next-gen Xbox Lockhart has 'significantly less RAM' for 1440p gaming
Lockhart, the cheaper next-gen Xbox, only targets 1440p 60FPS so it uses less RAM.

Published Fri, Dec 6 2019 2:20 PM CST
|
Updated Tue, Nov 3 2020 11:46 AM CST
Lockhart, the dialed-down next-gen Xbox SKU, will apparently have significantly less RAM than its ultra-powerful sibling.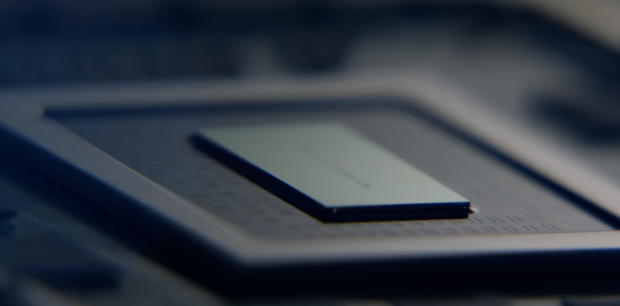 So what exactly is Lockhart, and how does it fit in with Project Scarlett?
Microsoft has two next-gen Xbox consoles planned for 2020: Lockhart, a cheaper, disc-less mid-grade system that's basically a successor to the Xbox One S, and Anaconda, the higher-end enthusiast Xbox One X successor to counter the PS5. Anaconda is the console that Microsoft touted at E3 2019 with insane specs like 4x power than the Xbox One X, 8K playback, and it "eats monsters for breakfast".
Lockhart was originally reported on in 2018, then dismissed around E3 2019 when Microsoft talked about Project Scarlett, which made it seem like only one console.
Unlike Project Scorpio, which was the codename for the Xbox One X, Project Scarlett is an umbrella that includes both Lockhart and Anaconda.
Now reports say Lockhart isn't dead. Microsoft still plans to release Lockhart alongside Anaconda in 2020, which has gamers worried about performance trade-offs due to limited specs. The specs aren't confirmed yet, but expect scaled-down components all around, including RAM.
Kotaku's Jason Schreier said that Lockhart may have 'significantly less RAM' than Anaconda, which is rightfully so.
Lockhart is only targeting 1440p 60FPS gaming so it needs less RAM. Anaconda, on the other hand, wants to hit native 4K 60FPS in its games (maybe even 4K 120FPS) and needs hefty hardware to hit that target.
"The way it was described to me by a couple of engineering folks is because the CPU and SSD are there, and the RAM, I think it's going to have less memory, less RAM--[Lockhart] will have significantly less RAM," Schreier said in a recent episode of Kotaku Splitscreen.
This is something we predicted. Lockhart could have, say, a unified 8-12GB GDDR6 RAM memory pool for games processing and OS, and a dialed-down CPU that's optimized for 1440p resolution. We'll likely see upscaling involved, too, but the main goal is buttery-smooth and consistent 1440p 60FPS.
"Lockhart has less RAM, and CPU isn't clocked as high as Anaconda," The Verge's Tom Warren said in a ResetERA post.
Here's a quick comparison of each console's expected specifications:
Lockhart
1440p 60FPS

No disc drive

Super-fast SSD that can be used as VRAM

7nm AMD SoC w/ scaled-down 8-core, 16 thread Zen 2 CPU and Navi GPU

Lower GDDR6 memory pool (Possibly 12GB)

~6-8 TFLOPs of power?

Aims to rival PS4 Pro/Replace Xbox One S

Full backward compatibility with all Xbox One games

Cheaper MSRP
Anaconda/Project Scarlett
4K 60FPS

Disc drive with 4K UHD playback

Super-fast SSD that can be used as VRAM

Full 7nm AMD SoC with 8-core, 16 thread Zen 2 CPU and Navi GPU

Full GDDR6 memory (maybe up to 16GB)

Over 10 TFLOPs of power

4x as powerful as Xbox One X/aims to replace Xbox One X

Full backward compatibility with all Xbox One games

More expensive MSRP
Gamers are worried that Lockhart will hold Anaconda back.
Xbox devs will have to scale their games for five Xbox consoles in 2020: the base 2013 Xbox One, the Xbox One S, the Xbox One S, Lockhart, and Anaconda (plus Windows 10 PCs). The worry is that developers will be so focused on balancing and scaling games across different generations that they won't have enough time to push Anaconda to its limits.
But Lockhart's reduced power could be offset by how developers use the Zen 2 CPU and SSD tech.
Reports say both PS5 and Project Scarlett's real power lies in the CPU-SSD synergy, namely with how the system can directly feed data blocks to the CPU. We recently guessed that next-gen consoles could use some sort of Optane-like ReRAM cache acceleration technology to supercharge the path between storage and processing.
Microsoft is already finding creative uses for this synergy--it's using the Project Scarlett family's SSDs as VRAM buffers.
"We've created a new generation of SSD. We're actually using the SSD as virtual RAM. We're seeing more than 40x performance increases over the current generation.

"The combination of the SoC and the solid state drive are really what gives you a totally new experience.

"Now we can take all of that power and apply all of that back into the scene, and generate more life into that world and bring it to the gamer in a seamless way."
Since consoles share and unify components together in a cohesive package, wrapped with an OS and toolsets to optimize performance, the combo is basically the secret sauce to next-gen gaming.
Schreier also talks about this little tidbit in the podcast:
"The CPU makes a big difference, especially when it comes to frame rates, and the solid state drive makes a huge difference when it comes to loading times. So what I think these guys can do a lot of the time is knock down the texture quality and you take a hit on the resolution, but you don't have to sacrifice frame rate as much and you don't even have to sacrifice what you're putting on the screen as much.

"If all these guys have solid state drives and can do different things with the way they load in memory and decide what you're going to see on-screen, that might affect things."
Microsoft is set to reveal Project Scarlett--Lockhart and Anaconda--at E3 2020, with a release during Holiday 2020. They've yet to confirm Lockhart's existence.
Check below for a huge content listing of everything we've heard about Project Scarlett so far:
Project Scarlett coverage:
Related Tags