Rick and Morty Season 4 episode 4 teaser video, 'Morty gets a dragon'
The next episode of Rick and Morty has been teased on the shows official Twitter account.

Published Wed, Dec 4 2019 3:13 AM CST
|
Updated Tue, Nov 3 2020 11:46 AM CST
Who's excited for the next episode of Rick and Morty? I know I am, which means I'll be tuning into episode 4 this Sunday at 11:30 pm. But first, let's check out the released teaser.
The official Twitter account for Rick and Morty released the above teaser for season 4's episode 4, and from the video, we learn that this episode will be based around Morty getting a dragon. We know this from one of two reasons, the video's caption "It's the Morty gets a dragon episode" and Rick saying "and that's the end of the Morty gets a dragon episode".
Summer then asks Rick "are you gonna slay it?", Rick then turns around and says, "first off, I always slay it, queen." Then he says, "and secondly, yes." Does it seem that Rick could be referencing Game of Thrones in that sentence? Regardless, he heads down to the basement where Morty's dragon is (which looks extremely similar to The Hobbits Smaug with all the gold it's sitting on), the dragon then breathes fire at Rick. Rick then sarcastically pretends how he didn't think about how dragons breathe fire and uses a hologram to outsmart the dragon and jump on its back.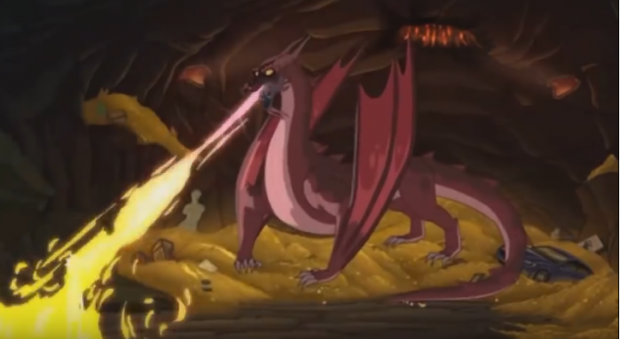 Related Tags