Destiny's best Guardian is back with new Season of Dawn
Destiny 2's latest season heralds the return of the franchise's best character.

Published Tue, Dec 3 2019 5:14 PM CST
|
Updated Tue, Nov 3 2020 11:46 AM CST
With the help of some Back To The Future time-bending antics, Saint-14, aka the best character in the Destiny mythos, is coming back.
Today Bungie announced Destiny 2's new Season of Dawn, which brings a ton of new content and systematically builds off of the Season of the Undying and Vex Invasion events. Season of Dawn sees Guardians manipulating time to resurrect legendary Titan Saint-14, who's only really been seen in small flashbacks and lore books.
The season takes us back to Mercury for a big planet-wide event. This time the Cabal are our targets, and they're trying to alter history so they actually win the Red War. Osiris built a special time-machine called the Sundial, which was literally made to save Saint-14, aka the most badass Guardian that ever lived. Osiris failed, Saint-14 died...but now we have a shot at preventing his death and bringing him back.
Throughout the Season of Dawn gamers will fight through multiple timelines of the same area, creating a cascading and hypnotic reality-altering effect only heard about in Destiny lore.
There's also tons of new weapons and armor--including special weapons that are in between timelines--as well as a new six-player Firefight-style mode called Defend the Sundial. It's basically you and five other Guardians slaughtering tons of Cabal as they try to destroy the time-traveling device. It should be tons of fun.
There's also a new Artifact-style item called the Lantern of Osiris, which can be leveled up just like last season's artifacts, complete with new mods and power bonuses.
Season of Dawn looks to be the most ambitious season to date, and as a huge Titan fan, I'm beyond ecstatic to finally meet the legend himself. Now I have to prepare and find myself a Helm of Saint-14 so I can finally get that autograph.
You'll need to buy the season pass to get the most out of Season of Dawn, but there's still stuff available for free.
Destiny 2's Season of Dawn goes live December 10 and carries forward until March 9. Check below for more info: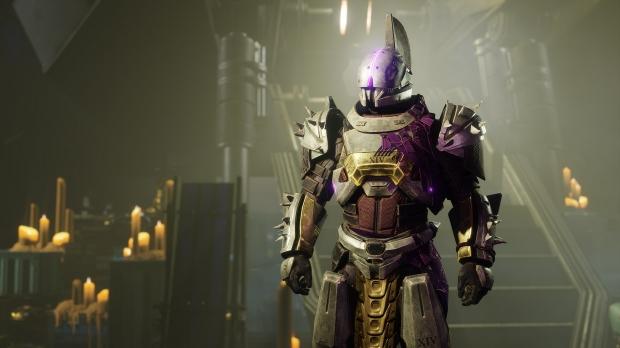 SEASON PASS OWNERS
Instantly unlock the Exotic Scout Rifle, Symmetry

Play the new 6-player activity: The Sundial

Exotic Quests, Seasonal Armor Sets, and Ornaments

New Triumphs, Bounties, and Seasonal Lore Books

Exotic Emote, Ghost, Ornament, and Finisher

Additional Season Pass rewards to unlock
FREE TO ALL DESTINY 2 PLAYERS
Free Seasonal Rank Rewards

Seasonal Artifact: The Lantern of Osiris

Help Osiris fix the timeline by restoring Obelisks on four destinations

Unlock the Seasonal Armor Set: Righteous

Progress through Season ranks to earn the Exotic Scout Rifle, Symmetry
Related Tags