Astronomers have stumbled across a black hole that is so damn large that they are perplexed at how it even exists.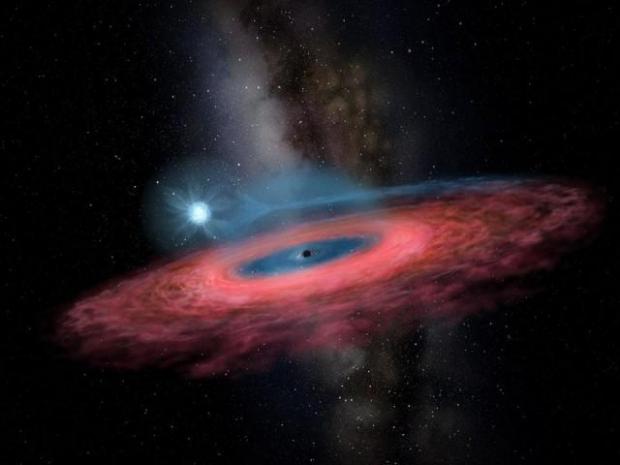 Just this past Thursday, astronomers managed to find a black hole that is so big that it challenges our current models of black holes. The black hole called LB-1 is 15,000 light-years from Earth and measures in at a mass of 70 times greater than the Sun. Astronomers have said that this black hole is twice as massive as anything scientists thought to be possible.
According to Liu Jifeng, a National Astronomical Observatory of China professor who led the research, "Black holes of such mass should not even exist in our galaxy, according to most of the current models of stellar evolution". Generally, scientists and astronomers believe there are two types of black holes. First, of which are stellar black holes, these are more common, up to 20 times more massive than the Sun and form when a star collapses in on itself.
Second, are supermassive black holes which are at least a million times bigger than the Sun, and we don't know how these are formed. LB-1 is an outlier in both of these categories. More precisely, it falls into the range "known as the 'pair-instability gap' where supernovae should not have produced it", said David Reitze, a physicist at the California Institute of Technology (Caltech). He also said, "That means that this is a new kind a black hole, formed by another physical mechanism!"