NVIDIA's new Tesla V100s: faster GPU clocks and HBM2 memory, same TDP
NVIDIA quietly amps up its Tesla V100s with faster GV100 clocks and HBM2 memory.

Published Tue, Nov 26 2019 9:22 PM CST
|
Updated Tue, Nov 3 2020 11:46 AM CST
NVIDIA very quietly updated its Tesla range of graphics cards in the last 24 hours, introducing the new Tesla V100s graphics card that packs a faster Volta GPU and quicker HBM2 memory.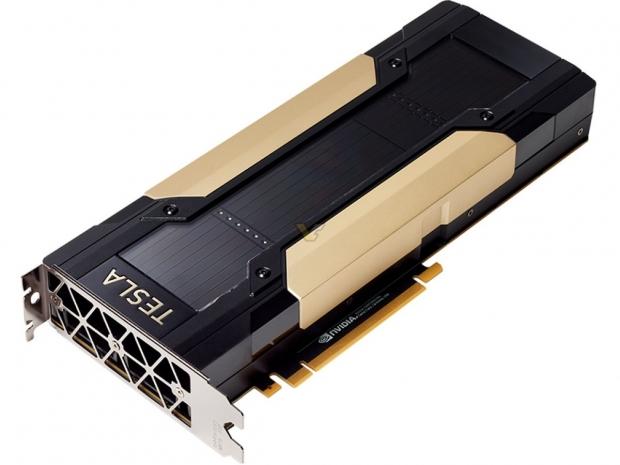 The new Tesla V100s (note the small 's', I guess this means 'SUPER' in the Volta sense) is pretty much just as faster version of the original Tesla V100, with the same GV100 GPU on the 12nm node and the same 5120 CUDA cores -- but it's the clock speed and memory bandwidth that are impressive.
NVIDIA's original Tesla V100 has its GV100 GPU boost clock at up to 1367MHz resulting in 14 TFLOPs of compute performance, while the new Tesla V100s has its GV100 GPU at up to 1601MHz boost clock which results in 16.4 TFLOPs of compute performance.
The HBM2 memory is also clocked higher, with the original Tesla V100 and its 16GB/32GB of HBM2 at 1760MHz for 900GB/sec memory bandwidth, the new Tesla V100s has its 32GB HBM2 (no 16GB model) clocked at a much faster 2214MHz resulting in a huge 1.1GB/sec (1134GB/sec) of memory bandwidth.
This all arrives with the same 250W TDP as the original Tesla V100, showing that NVIDIA has definitely tweaked a lot under the hood of the Tesla V100s to get those GPU and HBM2 clocks higher, without requiring more power.
Related Tags