Rick and Morty Season 4 viewed by 100,000+ desperate people on Pornhub
Viewers on Pornhub are doing the 'dirty' and watching Rick and Morty Season 4 at the same time.

Published Nov 21, 2019 12:33 AM CST
|
Updated Tue, Nov 3 2020 11:46 AM CST
Rick and Morty have returned with their fourth season, and while fans are scrambling to watch the episodes without paying or waiting for them to air freely, some fans have found some strange sources to view the new eps.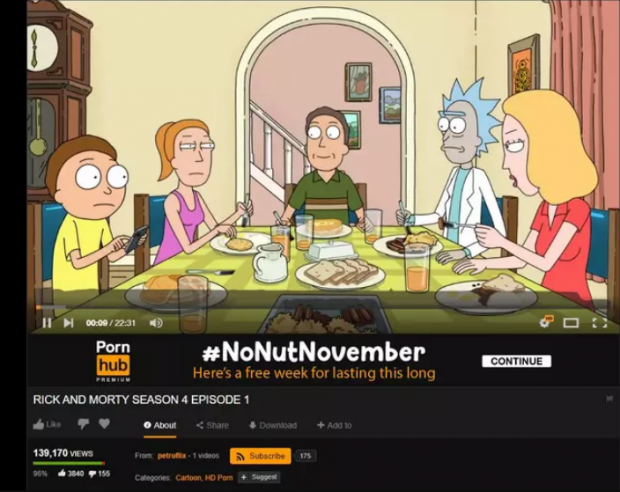 Firstly, I don't condone any illegal viewing of Rick and Morty's new episodes; legitimate sources should only be used to view the new episodes. Unfortunately, though, not everyone will do that, because if there is a will there is a way, meaning people will find a way to pirate or view the new episodes no matter what. With that being said, fans have found quite the peculiar source to view the latest episodes, and it's none other than Pornhub.
Rick and Morty fans have taken to Twitter to share their connection to the new episodes. One Twitter fan wrote "Thanks pornhub for letting me watch Rick and Morty when no one else had it." Another also said, "I watched the new episode of Rick and Morty on Pornhub, what a world". It seems that when people were going to Pornhub for other purposes, they were coming across the new episode. Perhaps they were doing what they were originally intending to do when first visiting the site while watching the new episode. I mean, I'm not one to yuck someone else's yum, each to their own.
Related Tags