Microsoft has just launched its new HoloLens 2 mixed reality headset, succeeding the now previous-gen HoloLens headset from 2016. Microsoft's new HoloLens 2 headset costs an eye watering $3500, but packs all sorts of improvements under the hood.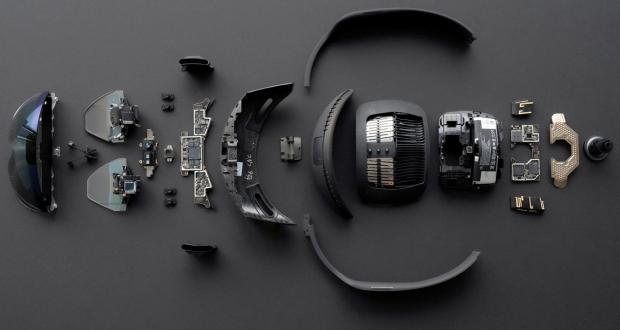 The new HoloLens 2 mixed reality headset costs $3500 so it's not going to be aiming at competing wtih the VR headsets from HTC and Oculus, but it is built for enterprise use. The military, education, medicine, and other markets all use and will use Microsoft's new HoloLens 2 which has some big upgrades worthy of new attention.
Microsoft's first-gen HoloLens had a diagonal field of view of just 34 degrees, but the new HoloLens 2 has its FOV boosted up to 52 degrees. Qualcomm powers the HoloLens 2 with its own Snapdragon 850 which is joined by Microsoft's own custom holographic processing unit (HPU) 2.0 chip -- both of which improve performance across the board on HoloLens 2.
When it comes to HoloLens 2 purchasing options, you'll have 3 different options to choose from. There's differences between all of them, with the major one being that the HoloLens 2 Development Edition costs $3500 outright or $99 per month, and is limited to one purchase per user.
Microsoft does offer HoloLens 2 with Remote Assist for $125 per user, per month -- with no device purchase limit, and the same goes for the HoloLens 2 mixed reality headset on its own which will cost $3500 outright.