Superman open-world game could arrive on PlayStation 5
Release the Snyder Cut of Justice League, or give me a Superman game please, WB.

Published Nov 10, 2019 9:19 PM CST
|
Updated Tue, Nov 3 2020 11:46 AM CST
The rumors of a next-gen Superman game have been flying around for a while now, but it seems like something is brewing when it comes to Kal-El and getting his own game.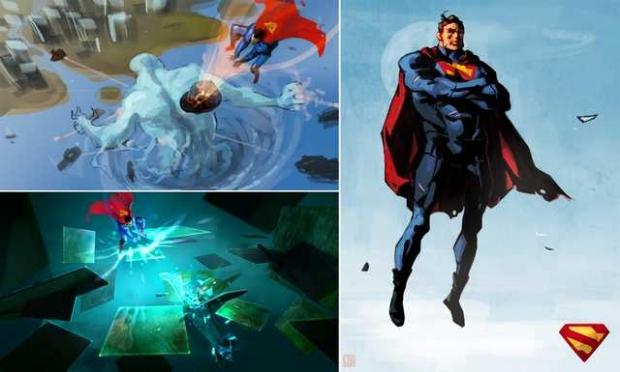 Now we have an industry insider that has revealed a slew of details on Warner Bros. plans to release an open-world Superman game and that it has been actively trying to make it happen since 2013, the year Man of Steel was released.
The new details add that one of the Superman games pitched to WB was an open-world game similar to how Spider-Man ended up on the PS4 recently. It would've had a Metropolis that would've been huge, and featured a bunch of infamous villains ripped directly from the comic book pages of DC.
WB Montreal then made a game called Superman: Unborn in 2014, but WB canceled that in the end. Superman: Unborn would've taken place in a city called Kandor, which for those unfamiliar with Superman is a Metropolis-like city that Brainiac shrinks down. This game, however, would've been smaller and not so "open-world" and saw Superman's abilities limited (sigh).
Superman: Unborn was canceled because WB was forcing that every DC game used the Batman: Arkham engine, which was not a good match for the flying mechanics required for Superman. The insider continued saying that WB listened to a bunch of pitches from people in the industry, but didn't confirm whether a new Superman game was definitely in development or not.
With all of the hoopla surrounding the Synder Cut of Justice League, and the fact that WB haven't confirmed they've given Henry Cavill the boot from teh role of Superman... could we expect a Superman game to be released alongside next-gen consoles in the PlayStation 5 and Xbox Scarlett?
I hope so.
Related Tags