Diablo IV classes leaked: druid, barbarian and wizard to return
Reliable industry source leaks out key Diablo IV info ahead of tomorrow's reveal.

Published Thu, Oct 31 2019 11:02 AM CDT
|
Updated Tue, Nov 3 2020 11:46 AM CST
Diablo IV's character classes will include some returning favorites from Diablo II.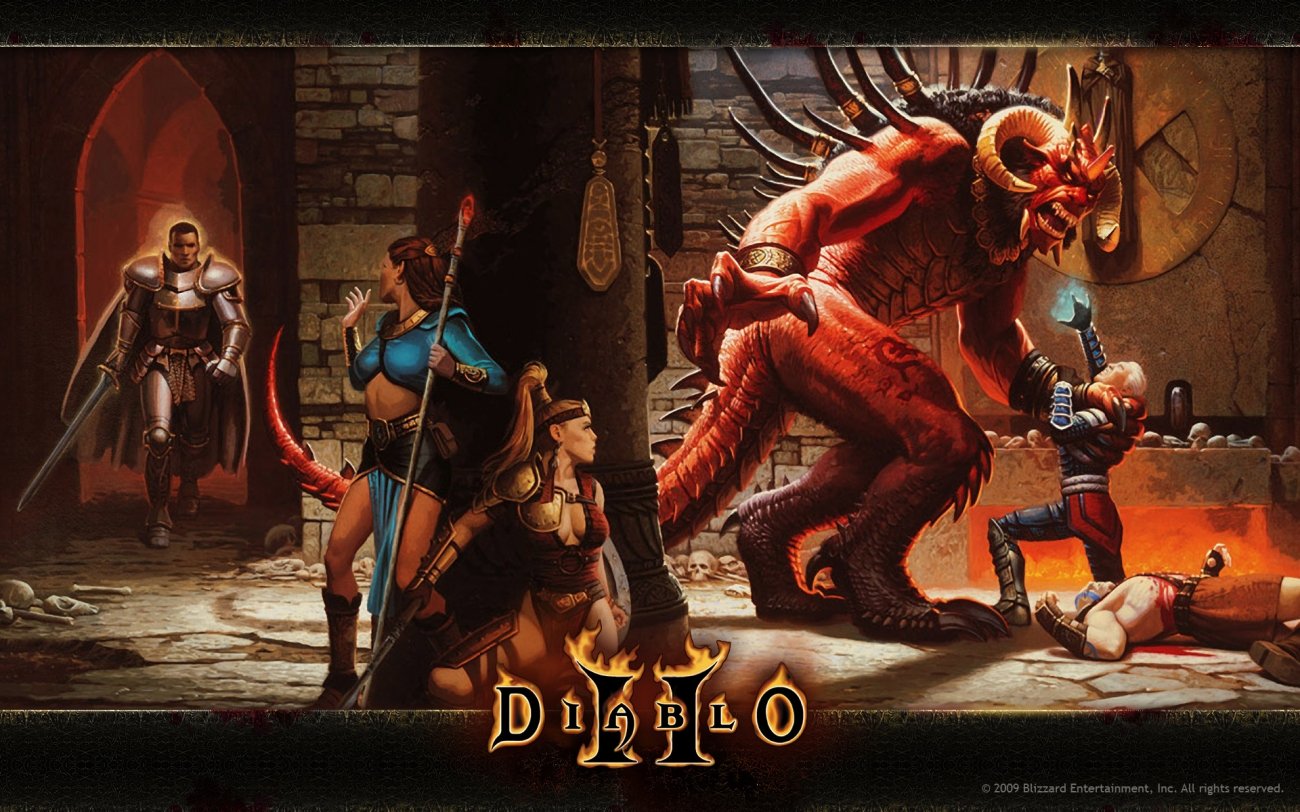 After years of development and even more years of waiting, Diablo IV will be revealed tomorrow. We actually know a fair bit about the upcoming APRG, but now we know even more thanks to a bunch of new leaks from a trusted industry source.
According to the source, three Diablo IV character classes have been confirmed so far: The barbarian, who retains their signature warcries and power attacks, the druid, who can shapeshift into a bear and a wolf, and the wizard, who predictably blasts elemental attacks. In a weird move, every class will have a mount to zoom around the map with (likely another avenue for Blizzard's monetized cosmetics). The game will have four-player co-op like Diablo III, and seems to use Diablo III's more streamlined gameplay mechanics melded with Diablo II's brutal, grim, and bloody artistic style.
Diablo IV may feature more character classes when it's released, but only three may be revealed at Blizzcon 2019. We'll also see gameplay footage of Diablo IV in action at the show, the leaker says.
We also know that Lilith, the Mother of Nephalem and Mephisto's Daughter of Hatred, will be a big boss in the game. Other Prime and Lesser Evils have yet to be confirmed.
So why should we trust this source? Redditor PracticalBrush12 has an amazing track record with leaks. They're Ghost Recon Breakpoint and Pokemon Sword/Shield leaks were 100% accurate, so they appear to be genuine.
Blizzcon 2019 goes live on November 1 at 12:30pm EST, so expect to see Diablo IV revealed at the event.
What we know about Diablo IV so far:
It'll have grim, dark horror themes and setting, no cartoonish visuals

Reveal set for Blizzcon 2019

Traditional isometric action RPG

Wants to be a "modern Diablo II"

Some sort of monetization, but not Real Money Auction House

Likely coming to PC first

Eventual cross-play with consoles and PC

It's been in development for years, first jobs popped up in 2016

Diablo IV has been rebooted once, originally started off as a third-person action game

Current iteration has been demoed to employees, Blizzard very enthusiastic about it
Related Tags