Here's a list of the most valuable retro video games out there
Need a full list of the most valuable retro video games? Here you go.

Published Wed, Oct 23 2019 1:04 AM CDT
|
Updated Tue, Nov 3 2020 11:46 AM CST
As the years continue to move on, old games that were once thought of a new releases become more and more valuable. This is particularly relevant for those games that were released back in early 1990's.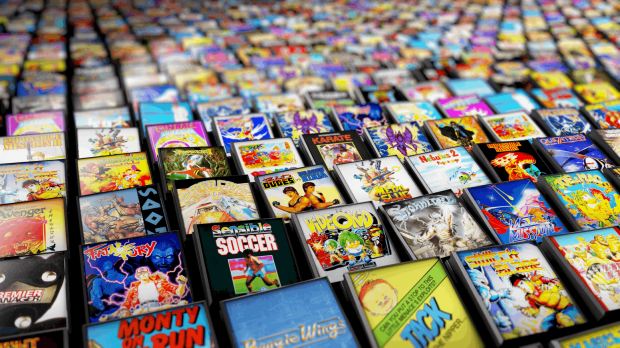 A new study out of SafeStore that was published just last month has measured the price inrease of a selection of old retro videos and compared them to what they are worth today. The study shows percentage increases from the games' original prices to what they are going for now. This gives buyers an indication of what they potentially have stored away in their dusty old collections.
Some of the titles that have had their prices equated and their percentages measured are 1992's Sonic the Hedgehog, 1998 Metal Gear Solid, 1991 Street Fighter II, 1996 Pokemon Red and Blue, 1996 Super Mario 64, 1991 Super Mario World and more. If you are interested in checking out the image provided from the study, it's located in the entirety of this article. Not that long ago, a super rare Pokemon trading card worth $60,000 was lost in the mail, more on that here.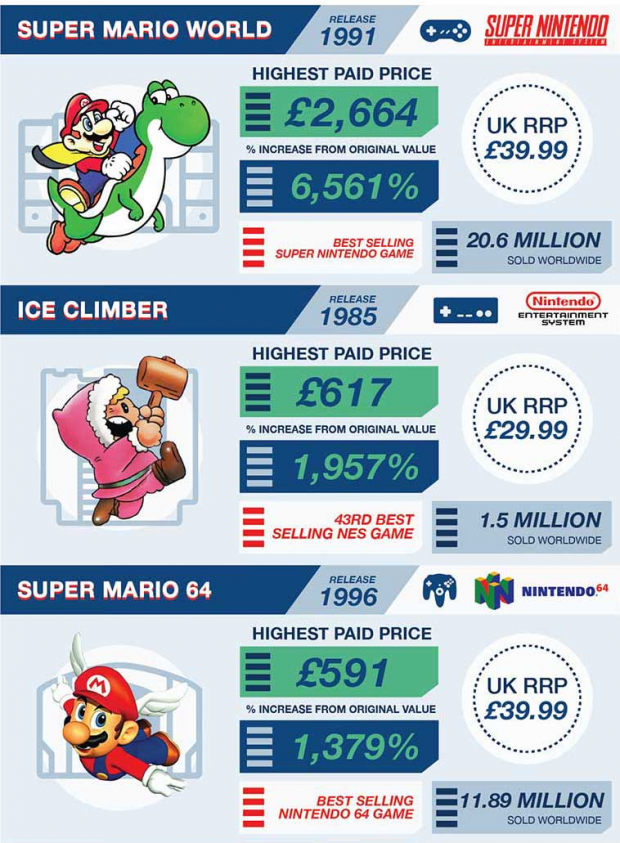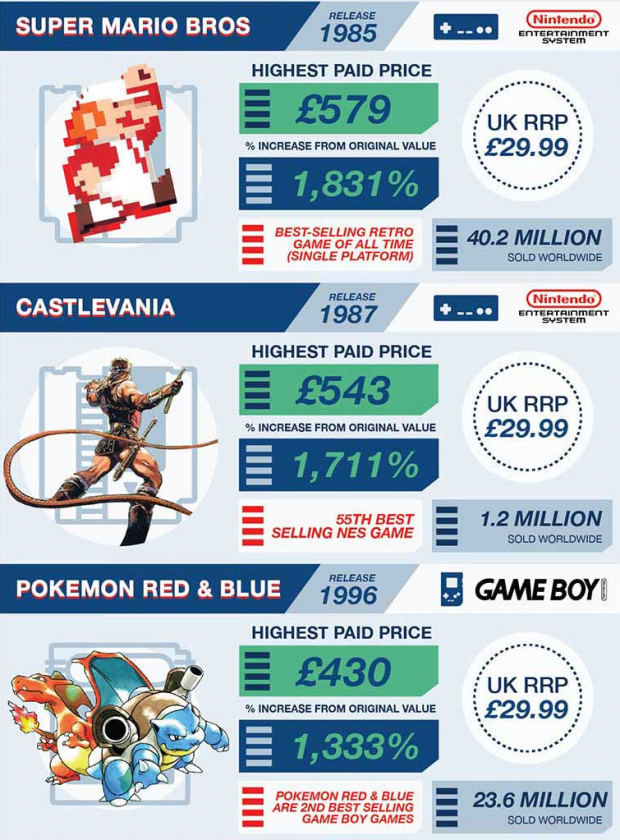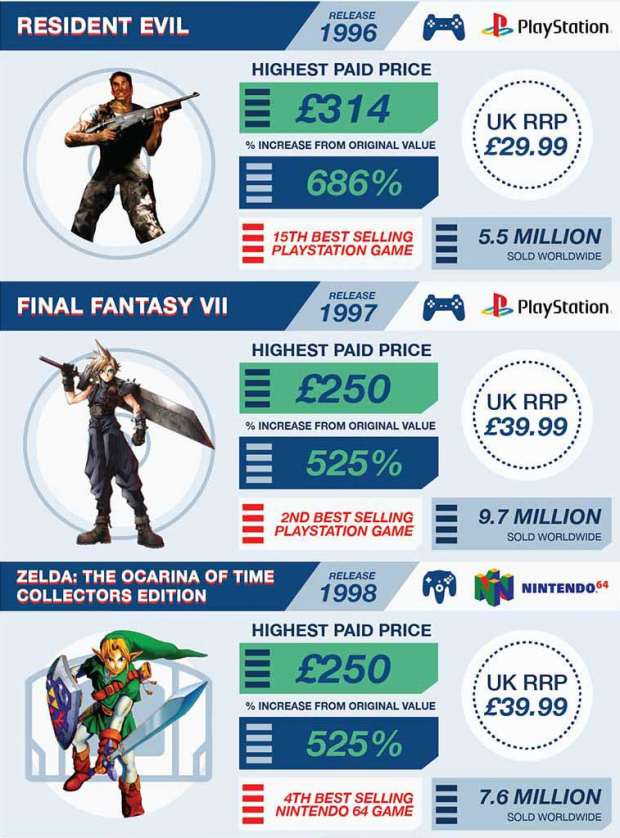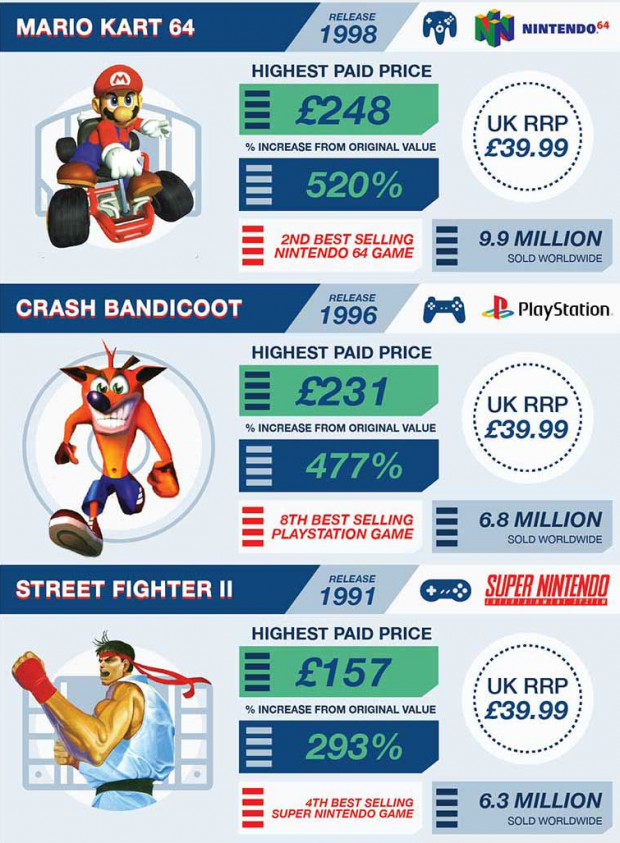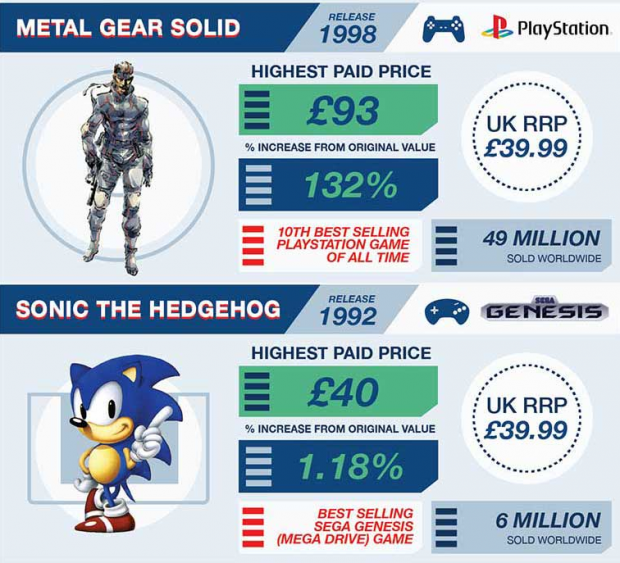 Related Tags