A super rare $60,000 Pokemon card has been lost in the mail
A super rare Pokemon collectors card worth $60,000 has been lost in the mail.
Published Jul 11, 2019 5:00 AM CDT
|
Updated Tue, Nov 3 2020 11:48 AM CST
1 minute & 16 seconds read time
If you are a collector then you would know that Pokemon cards hold some of the highest of value, so how heartbroken would you be if you ordered a $60,000 card and it got lost in the mail?
The Pokemon card is Trainer No. 3 and is one of the most valuable Pokemon cards on the market because of its rarity and historical value. The card was awarded to the third place winner at the 1999 Pokemon competition in Japan called the Super Secret Battle. According to Polygon, the card was sold for $60,000 on eBay by pokemonplace and was sent out to the buyer via UPS with $50,000 worth of insurance attached to it.
pokemonplace managed to get in contact with Polygon and said: "My responsibility was to ship the card to Aramex [...] a middle man company that then ships the card to the buyer. The tracking information I have was with registered mail and shows tracking and a signature. Aramex claims they haven't received it and signed for a bulk lot." Since a signature was made, pokemonplace cannot claim the insurance back on the card, and since nobody knows where the card is or has gone to pokemonplace is left dead in the water.
In the above video, smpratte mentions that if this card was stolen its not the type of item that can just be re-sold on a marketplace. This is because ALL serious Pokemon collectors have this card registered in a directory as well as the collectable being sealed in a plastic sleeve. Not to mention that the card features a very unique holo pattern that would become immediately recognizable to any collector that happens to see the card for sale.
UPS hasn't commented on the matter so far, but pokemonplace has said that their is a $1,000 reward to anyone who happens to come across the card.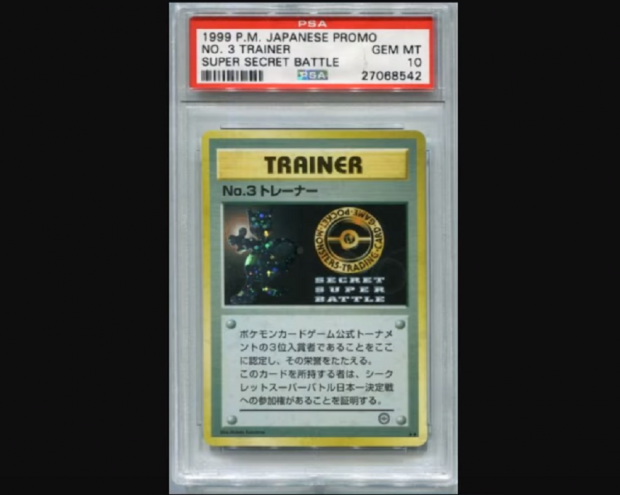 Related Tags