Dutch family hid in secret room for 9 years waiting for 'end of time'
Imagine spending 9 years in a secret room waiting for the 'end of time'

Published Wed, Oct 16 2019 9:11 PM CDT
|
Updated Tue, Nov 3 2020 11:46 AM CST
I don't even know how to start this story, but a Dutch family was found to be living inside of a hidden room in their farmhouse -- for, get this... 9 years. The family was "waiting for the end of time" according to BBC News.
The family included the 58-year-old father and 6 of his sons aged 18-25, but then one of them escaped and fled to a nearby pub. The boy downed 5 beers (I'd be drinking more if I thought the world was going to end) and told the bar owner that he had escaped and needed some help.
BBC News reports that police officers then visited the farmhouse and searched it, discovering a hidden staircase that was behind a cupboard in the living room. Going down the staircase let them to a secret room where the family was hiding out for "the end of time". The 58-year-old man was arrested, and is now under investigation after refusing to cooperate.
Bar owner Chris Westerbeek said that the man came into his bar, ordered 5 beers and downed them. He added: "Then I had a chat with him and he revealed he had run away and needed help... then we called the police. He had long hair, a dirty beard, wore old clothes and looked confused. He said he'd never been to school and hadn't been to the barber for nine years".
I don't even know what to think about this... but it does make me question a lot. Did these kids know about the outside world? Since they were aged 18-25 and were inside of the secret room for 9 years, how did they go to the toilet? What do they know about the world of social media, smartphones, the internet?
I have so many questions!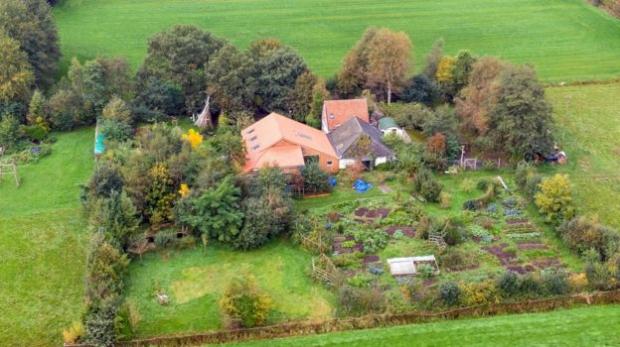 Related Tags