Terry Bogard is 'almost ready to brawl' in Super Smash Bros. Ultimate
Nintendo Versus has teased the release of Terry Bogard in Super Smash Bros. Ultimate.

Published Wed, Oct 16 2019 7:15 AM CDT
|
Updated Tue, Nov 3 2020 11:46 AM CST
The release of the newest fighter to Super Smash Bros. Ultimate is almost upon us, and to tease fans just that much more Nintendo Versus has said that he is "almost ready" to join the battle.
Above we have the tweet from the Nintendo Versus official Twitter page and from the tweet we can see some footage of Terry Bogard in battle using a selection of different abilities. The flame move where Terry throws flame onto the floor could possibly be his Down-B, and the next move we see where he charges Marth could be his Side-B. This is pure speculation at this point and definitely not confirmed, but after a long history playing Smash Bros. these moves seem representative of the controller inputs.
The tweet also says that Terry will be arriving in November, which is just half a month away. 'When' in November is another question, but if I was to estimate a release date for the character I would say at the start of November since the last fighter to join the roster (Banjo-Kazooie) was released on the 5th of September. Super Smash Bros. Ultimate is currently available on the Nintendo Switch. If you are yet to get the Fighters Pass for Smash Ultimate, head on over to Nintendo website here to purchase it.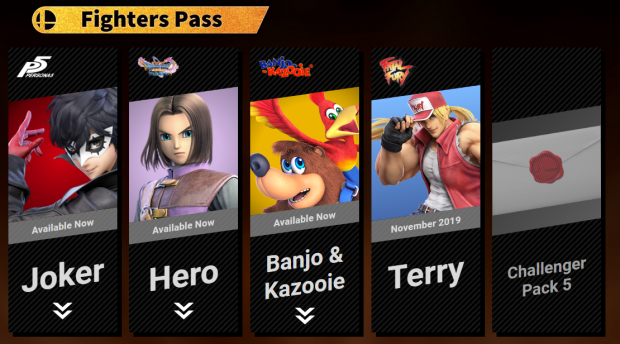 Related Tags