CD Projekt RED is aware it needs to finish its stories sooner
CDPR on something they need to do better 'finish (the) story sooner'

Published Mon, Oct 14 2019 8:24 PM CDT
|
Updated Tue, Nov 3 2020 11:46 AM CST
We all know every single keyboard and mouse is being tapped and prodded right now getting Cyberpunk 2077 for its big release in 2020, and that it's pretty much established fact that developer CD Projekt RED needs to get their stories ready for each game ahead of time.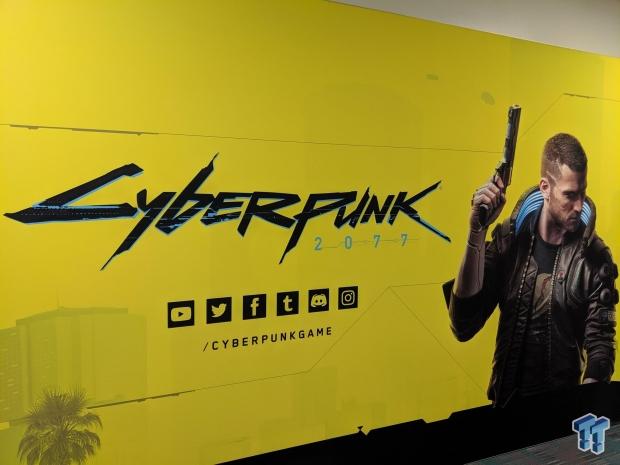 In a recent interview with GameSpot at PAX Australia, CDPR staffer John Mamais said: "Something that we need to do better, from my perspective, is finish story sooner. Story is so important to the process for the games we make. We iterate on it quite a long time. Since everything else revolves around the narrative, the sooner it's brushed up the better it is for the development of a game".
He added: "It's a catch-22, you don't know [how good the story is] until you get it in the game and start playing quests and see how it feels. If something doesn't feel right, you have to change it again. So it's kind of a tug of war. The more you can get done up front, conceptually, and locked in, the better off you are".
Mamais acted as the executive producer on The Witcher 3: Wild Hunt, as well as a producer on The Witcher 2: Assassins of Kings, which saw him become the new boss of the Krakow-based studio. During the GameSpot interview he talked about what it was like working with Krakow team on Cyberpunk 2077.
He said: "In terms of content, maybe it's about a third of the game. We're doing some specific things. For Cyberpunk 2077, for the narrative part, for the cinematic part, there is something new called a Scene System. It's like our dialogue and cinematic system that occurs within the context of the gameplay of the game".
Mamais added: "It's really important because one of the pillars of the development of the project is the idea of full immersion and this new Scene System is all about full immersion. You don't break into a letterbox formula and see this cutscene taking place, you're actually in the cutscene and you can control the character or the camera, there are different levels of control depending on the cutscene. It's fully immersive; it doesn't take you out of the experience at all. So we're doing that and also other things too".
Related Tags