Robert Downey Jr. and Tom Holland star in new 'Dr. Dolittle' movie
The first 'Dolittle' trailer showcases Robert Downy Jr. finding out he can actually speak to animals.

Published Mon, Oct 14 2019 5:11 AM CDT
|
Updated Tue, Nov 3 2020 11:46 AM CST
The first trailer for 'Dolittle' has been released by Universal Pictures, and from it we can see Robert Donwy Jr. discovering that he can in fact talk to animals.
Robert Downy Jr. returns to the big screen in his first film since his departure from the Marvel Cinematic Universe in Avengers: Infinity War. While Downy played Iron Man in the MCU he will be returning to the big screen as a different type of character, one that can magically talk to animals, Dr. Dolittle. 'Dolittle' is directed by Stephen Gaghan who also co-wrote the film.
Story wise, 'Dolittle' is expected to tell the story of Dr. Dolittle discovering he can speak to animals and how he wants to positively invoke his gift on the world. Throughout his efforts in trying to use his gift for good, he will also be attempting to help a young Queen Victoria, who is played by Jessie Buckley, find a cure for a serious disease. Other actors who are both voice starring and physically starring in the film are; Antonio Banders and Emma Thompson. Voices from Tom Holland, Rami Malek, Octavia Spencer, Kumail Nanjiani, Marion Cotillard and more. 'Dolittle' will be arriving in theaters around the globe on January 17th, 2020.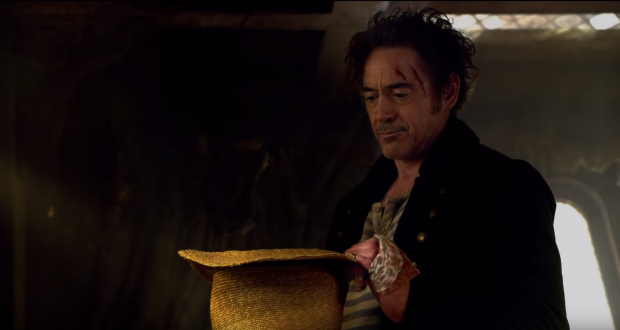 Related Tags