Corsair has just announced the latest members of its VOID gaming headset family, with the new VOID ELITE and HS PRO series of gaming headsets.
First up we have Corsair's new VOID ELITE gaming headset which has all of the bells and whistles, with Corsair cramming in improved audio, a redesigned Discord-certified omnidirectional microphone, dynamic RGB lighting, low-latency wireless technology (ELITE WIRELESS), and custom-tuned 50mm neodymium audio drives with an expanded frequency range that sits between 20Hz and 30,000Hz.
Corsair has designed the new VOID ELITE gaming headset from the ground up to provide the best audio quality it can, as well as immersive 7.1 surround sound that will throw you into the middle of the battle field... and hopefully get you some of those delicious wins in your favorite game.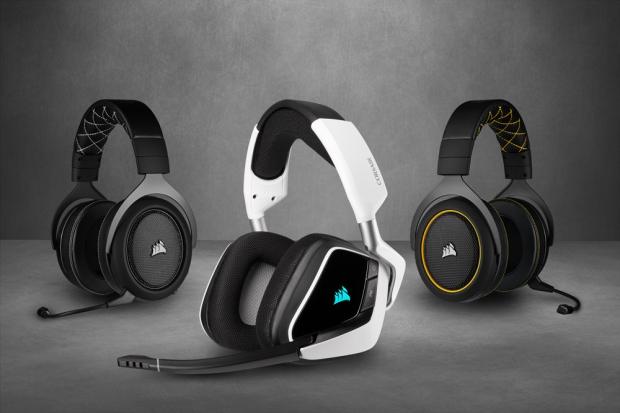 Corsair will also offer the flagship VOICE RGB ELITE WIRELESS headset that will connect to both the PC and PlayStation 4 through an ultra-fast 2.4GHz wireless connection. This means you can chill away from your PC or console at up to 40 feet away, and enjoy huge gaming sessions with its 16 hour battery life.
There's also the new HS50 PRO STEREO, HS60 PRO SURROUND, and HS70 PRO WIRELESS which all have improvements to their audio quality and comfort levels. Corsair is using the same all-new 50mm neodymium audio drivers in the refresed HS50/60/70 headsets.
Corsair's new HS70 PRO WIRELESS offers the same 2.4GHz wireless connection and 40-foot/16-hour battery that the flagship VOID RGB ELITE WIRELESS. The slightly lower-end HS60 PRO SURROUND is very similar, with universal gold-plated 3.5mm connection, as well as a USB adapter that provides 7.1-channel audio on the PC.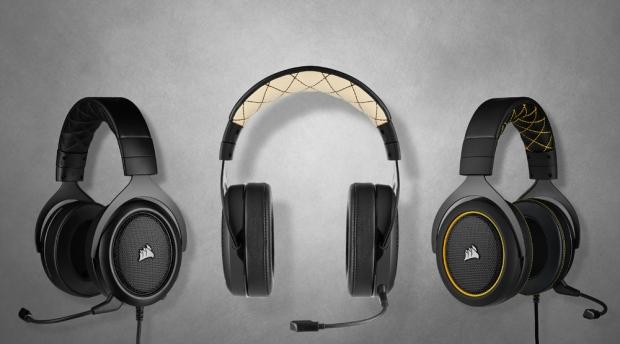 Virtually every single new headset in Corsair's upgraded range can be tweaked and customized through Corsair's in-house iCUE software. This allows for up to 5 pre-tuned audio profiles, adjustments to the EQ, and playing around and enabling/disabling the 7.1 surround sound.
It wouldn't be a Corsair product without iCUE letting you tweak the RGB lighting on the new headsets, so if you pick up the new VOID RGB ELITE USB or VOID RGB ELITE WIRELESS you'll be able to use Corsair iCUE software to tweak your RGB lighting until your heart contents.
All of the new Corsair headsets are available right now from the Corsair webstore and any store/etailer that stocks Corsair products.