Ghost Recon Breakpoint's time-saving microtransactions removed for now
Ubisoft temporarily switches off Ghost Recon's most contested microtransactions.

Published Sat, Oct 5 2019 9:49 PM CDT
|
Updated Tue, Nov 3 2020 11:46 AM CST
Ubisoft removes Ghost Recon Breakpoint's time-saving microtransactions from the in-game store, but they'll be back.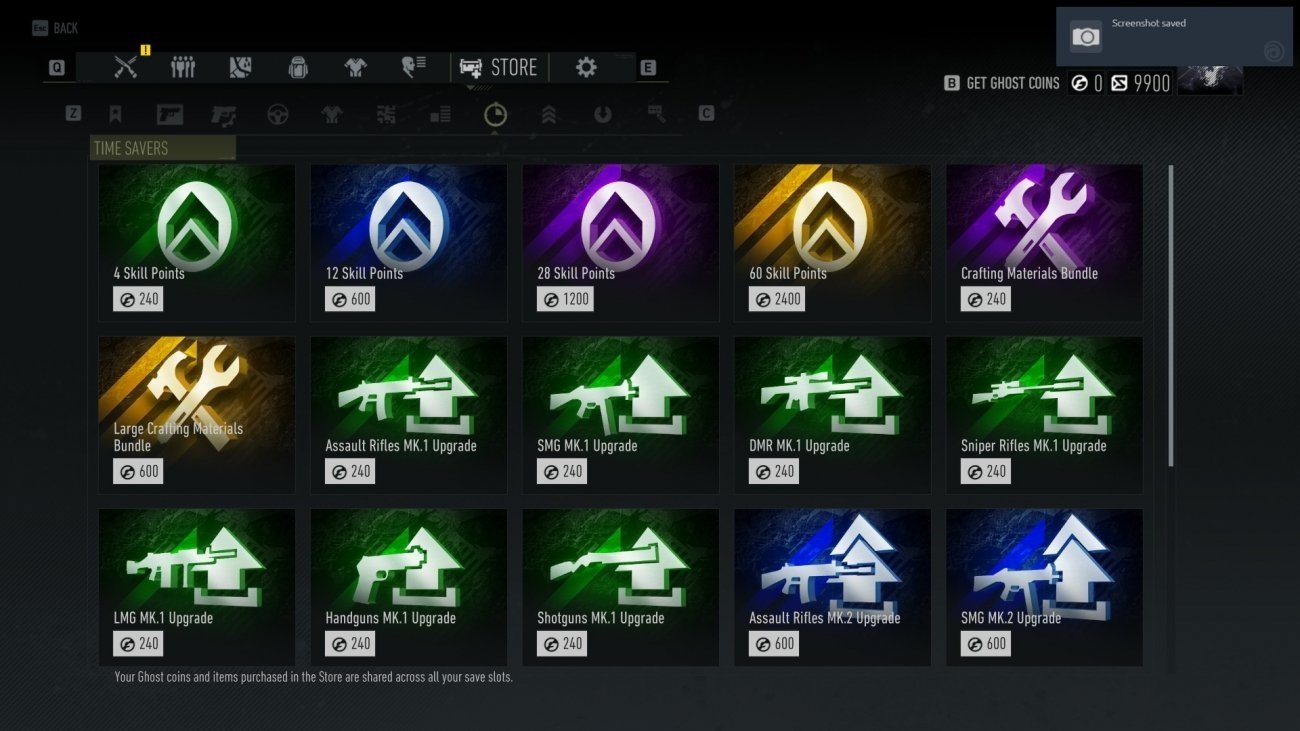 The new Ghost Recon game lets players pay money to boost skills, upgrade weapons, grab crafting materials, and unlock blueprints faster via time-saver microtransactions. The monetization got a lot of heat from critics, but gamers say the progression isn't too bad and there's really no reason to buy into mTX. But interestingly enough, the time-saving purchases have been yanked from the storefront for balance reasons.
It turns out Ubisoft didn't mean to switch them on just yet. Ultimate edition owners who got first crack at the game technically had an unfair advantage because they could not only play the game sooner, but pay money to unlock more quick goodies.
"These items were designed as an optional way for players arriving later to the game (post-launch) to catch up with those who have been playing for longer and enjoy our co-op and challenging end-game experiences. These Time-Savers have since been removed from our store for now," Ubisoft told PCGamesN.
That last bit is important. Ubisoft will undoubtedly bring these purchases back in a bid to monetize Breakpoint over time, as it does with all its games. Luckily the heavy monetization is offset by a fair progression scheme that sees players earning gear, level-ups, and blueprints at a somewhat rapid pace, seemingly making the microtransactions moot.
But remember Ubisoft is all about monetizing the online-based engagement it creates with its live games. All of its titles are built around this kind of revenue-earning plan and fold directly with hotly-contested microtransactions. This time, though, they're easier to swallow due to the game's generosity.
Related Tags