Breath of the Wild 2 sure looks great as a Nintendo 64 game
What if Breath of the Wild 2 were announced at E3 1999 instead of E3 2019?

Published Fri, Oct 4 2019 6:16 PM CDT
|
Updated Tue, Nov 3 2020 11:47 AM CST
What if Breath of the Wild 2 came out in 1998 as a Nintendo 64 game, complete with lower-res polygons and that distinct popping color scheme? Then we'd have this awesome trailer.
Put on your nostalgia goggles. It's time to take a trip to the past, an age where the Hero of Time conquered Nintendo's strange console with its three-pronged controllers and 64-bits ruled everything. It's 1998, the Nintendo 64 ushered in new joys of a 3D polygonal era, and everybody was talking about Zelda again. But what if things were different? What if Breath of the Wild, or its upcoming sequel, didn't come to Switch and instead rolled out on the N64? Hmm.
Talented animator The Regressor decided to answer our query by recreating the Breath of the Wild 2 announcement trailer with N64 graphics. The result is old-school magic at its finest. Click here to watch both trailers side-by-side.
Breath of the Wild 2 is currently in development for the Nintendo Switch, but no official details were confirmed. We might not see the sequel until 2021 or thereabouts.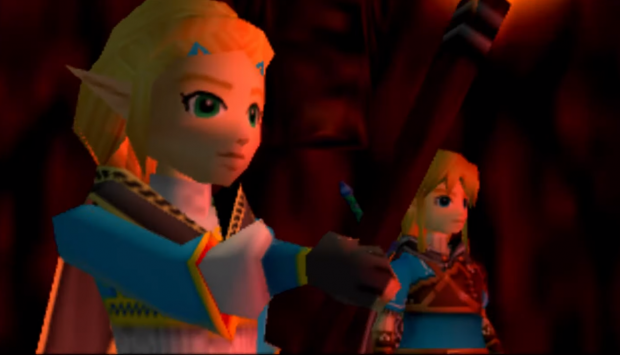 Related Tags