Apex Legends Halloween event: zombie players, Shadowfall map, Spiders?
Apex Legends has been data mined revealing some details about the coming Halloween event.

Published Thu, Oct 3 2019 8:08 PM CDT
|
Updated Tue, Nov 3 2020 11:47 AM CST
Just like in most video games that get seasonal theme updates, Halloween is always a big one. It seems that Respawn Entertainment are jumping in on the fun with an Apex Legends Halloween event.
According to a Twitter user who has data mined the recent update, Respawn will be bringing out a Halloween event called 'Fight or Fright'. Shrugtal details that 'Fight or Fright' will take place on a new map called Shadowfall, this map is a re-skinned kings cannon and will be covered in darkness. The large Leviathans in the center will have glowing green eyes and according to the hidden information "for a limited time, a warped version of Apex games will be hosted at night in an abandoned Kings Canyon by a mysterious figure known only as Revenant."
The information continues and says "Solo Legends fight to the death but with a dark twist - when Legends die, they are reborn on the Shadow Squad, an ever-growing faction of dark LEgends who return from the dead to haunt their living counterparts with increased mobility and brutal melee attacks. The last 10 Living Legends will join forces to try to escape while the Shadow Squad attempts to stop them at all costs." First off, if this is the case for what Respawn have planned for Halloween, I'm sure I'm not the only one in saying this, but I'm more than excited to try it out.
Of course with every large scale event is the cosmetic additions to go along with it. The data mine says that Wraith will be a witch, Crypto a vampire, Caustic a clown, Gibraltar a Frankenstein monster and Bloodhound features a pumpkin head. It didn't have any details for the other legends. There was also mention of spiders running alongside zombies, and that these spiders would fall from the drop ship.
If this data mine is correct, Apex Legends players are going to have an extremely fun Halloween on their hands. At the moment there is no word on when this update will launch, but as the month moves on I'm sure we will hear something about it.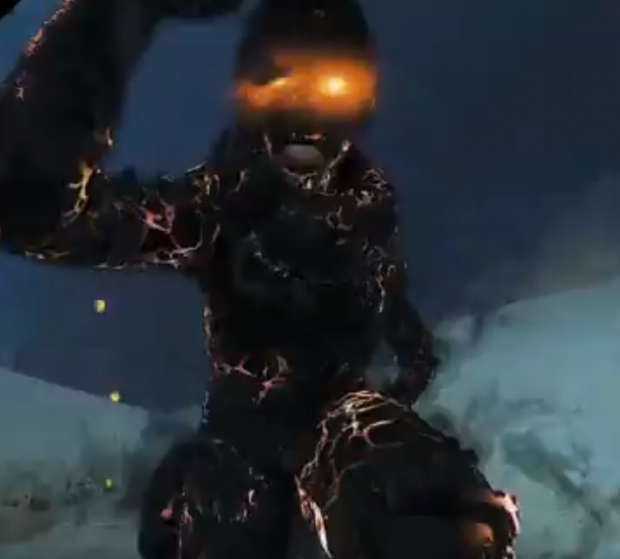 Related Tags