AMD's next-gen Ryzen Threadripper rumor: won't work on X399 boards
X399 boards won't work with new Threadripper, so expect new TRX40, TRX80, and WRX80 chipsets.

Published Fri, Sep 27 2019 9:25 PM CDT
|
Updated Tue, Nov 3 2020 11:47 AM CST
AMD is expected to launch its next-gen third-generation Ryzen Threadripper in November, powered by the new Zen 2 architecture and offering more cores and threads than ever before. But what about X399 compatibility? According to the new rumors: that's a big NOPE.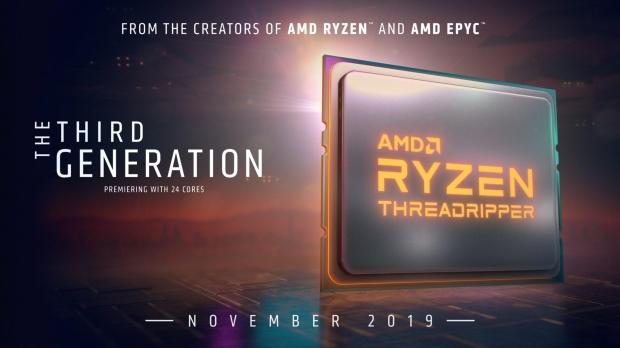 1usmus is the creator of the DRAM Calculator for AMD Ryzen CPUs (his real name is Yuri Bubily) and his post on Overclock.net he said that AMD has removed X399 compatibility from its upcoming third-gen Ryzen Threadripper CPUs. There are lots of changes with the new Threadripper CPUs, which seem to have forced AMD into new chipsets for the new TR processors.
The new chipsets in question would be the purported TRX40 and TRX80 (really, AMD? Mix that around and it spells RTX... your competitors graphics cards) that would support the next-gen Ryzen Threadripper CPUs.
In his post, 1usmus explained: "Hey. Unfortunately, there is not very good news, AMD has changed its mind about making X399 compatible with the new generation. For this reason, HEDT disappeared from all calendars and the release of these processors was forced to postpone".
He continued: "Since the new processor has a new memory controller and he in a single copy (instead of two as before) had to seriously change the pins. Also, the new PCI Gen 4 standard and new power pins made a special contribution. TRX40 and TRX80 are a new generation and a new architecture. Nothing to do with the past generation. At the moment, all information is classified and I do not have access to it".
Related Tags