Intel's Core i9-9900KS with all-core 5GHz should cost around $600
8C/16T at 5GHz all-day long is going to cost around $600.

Published Fri, Sep 27 2019 7:00 AM CDT
|
Updated Tue, Nov 3 2020 11:47 AM CST
Intel will soon be launching its new Core i9-9900KS offering 8C/16T with all-core 5GHz boost, but we don't have a firm price -- the only indicator to price we have is a new listing that sees it dropping in at around $600.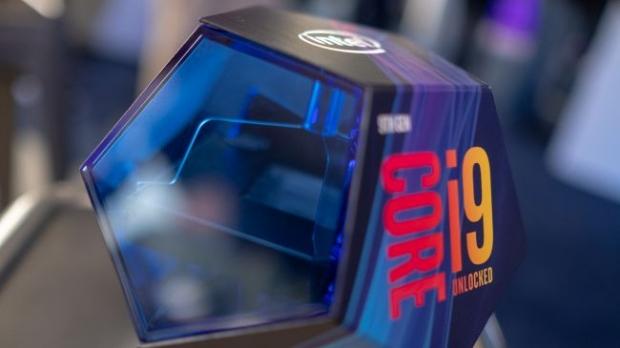 According to a new listing with Australian e-tailer Mwave, which had it listed for AUD$899 which converts to around $605 (remember Australia has a 10% GST so this price will vary).
Don't go thinking this is some next-gen CPU at all, as it is a binned 9900K that offers a higher base CPU clock (4GHz versus 3.6GHz) and all-core Turbo at 5GHz (versus 4.7GHz). The single-core boost is identical to the 9900K, with the new 9900KS rolling out with 5GHz single-core boost.
We should expect a 127W TDP on the Core i9-9900KS, while you probably won't see any noticeable performance improvements over the 9900K. We should expect it to launch in the coming weeks, but if you've got a 9900K you'll be safe -- do not buy the 9900KS.
Related Tags