Fallout helmets being recalled for safety risks
Power armor helmets sold by GameStop are being recalled due to safety hazard risks.

Published Tue, Sep 24 2019 5:30 PM CDT
|
Updated Tue, Nov 3 2020 11:47 AM CST
UPDATE: GameStop and Chronicle LLC, the manufacturer, only sold 32 Fallout Nuka-Cola helmets out of the 20,000 were made. All buyers have been contacted.
Fallout helmets sold by GameStop are being recalled due to potential mold risks.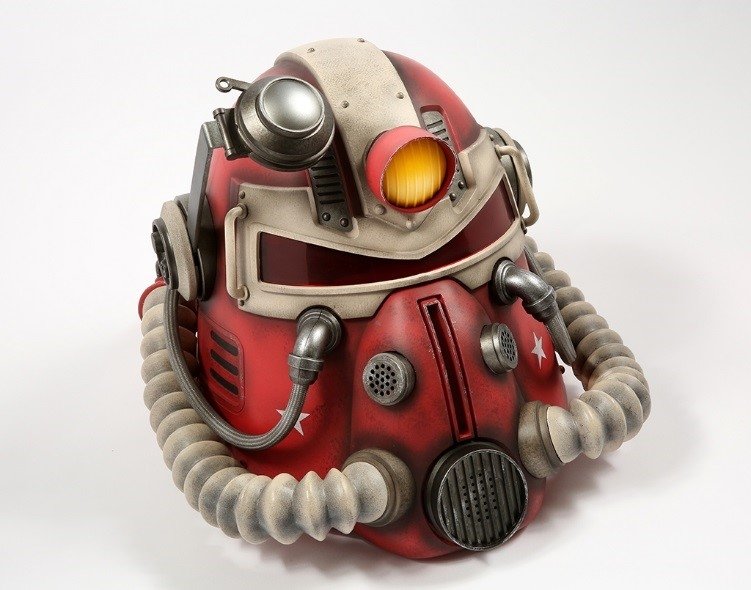 A while back GameStop sold roughly 32 T51-b Nuka-Cola power armor helmets for $150 a pop to capitalize on Fallout 76's presence at E3 2019. Now these helmets are being recalled for safety risks, more specifically due to mold exposure.
"Mold can be present on the fabric insert inside the helmet, posing a risk of respiratory or other infections in individuals with compromised immune systems, damaged lungs or an allergy to mold," reads the recall notice. The recall went into effect on September 19, 2019.
GameStop is directly contacting all 32 buyers and prepares to offer full refunds. If you've purchased one of these helmets, be sure to call GameStop directly at 1-800-883-8895 or check their recall info on the website.
Bethesda was careful to say the recalled helmets aren't those packaged in Fallout 76's extremely limited Power Armor Edition, and those owners aren't affected.
Related Tags