The new $199 handheld-only Switch Lite may use the same JoyCon analog sticks as the base model, putting it at risk for the dreaded JoyCon drift.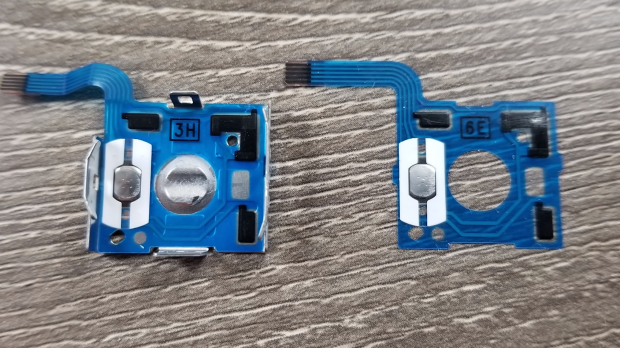 JoyCon drift is a big problem on the Switch. It makes most games basically unplayable, forcing gamers to buy and snap on a new controller. But unlike the normal $299 model, the new Switch Lite's JoyCons are fastened to the side and can't be replaced. Now there's evidence the newer handheld Switch may suffer the same drifting issues.
A recent Switch Lite teardown from YouTuber SpawnWave reveals some interesting info. The cheaper Lite model apparently uses the same JoyCon analog sticks as its predecessor, indicating the Lite could be hit with the devastating hardware fault. The Lite's sensors look the same as the 2017 model's, but they have different model numbers, which could indicate some new tweaks.
In this case, only time will tell unless Nintendo confirms the JoyCons are different. We'll just have to wait and see if the Lite starts drifting from normal wear and tear. Remember every Switch is sold at a profit for Nintendo (the company wanted to sell the Lite for cheaper than $199, but eventually relented), and the hardware itself isn't exactly super durable; the Switch is made of cheaper plastic that actually can bend under heat when docked.
SpawnWave also confirmed the Switch Lite simply doesn't have the hardware to be docked. Nintendo confirmed the Switch Lite won't hook up to a TV, but hardware enthusiasts have been known to unlock capabilities of certain systems. In this case, though, the Lite is a 100% handheld-only system. It's missing a component that converts the video signals over to a TV set.
The Switch Lite is now available for $199 across the globe, and early reports say it's selling tremendously well.