PS5, Xbox Scarlett won't raise game dev costs, Take-Two CEO says
Next-gen consoles won't drastically raise game development costs, says Take-Two CEO Strauss Zelnick.

Published Sat, Sep 21 2019 6:22 PM CDT
|
Updated Tue, Nov 3 2020 11:47 AM CST
Next-gen consoles like PlayStation 5 and Project Scarlett will be a boon for Take-Two's developers, and shouldn't skyrocket development costs for key titles.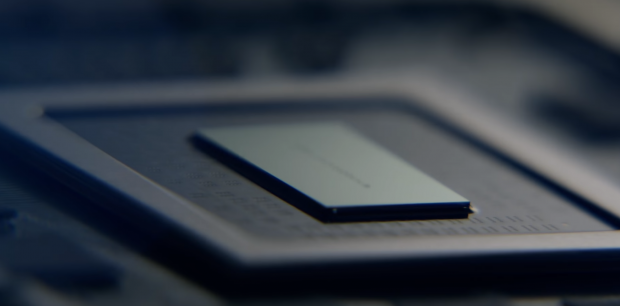 Right now the entire games industry is gearing up for next-gen. Both the PS5 and Project Scarlett consoles pose interesting opportunities for big gameplay performance gains thanks to significant hardware jumps; the systems both sport high-end AMD Zen 2 CPU and Navi GPU tech, complete with built-in superfast PCIe 4.0 SSDs, full backward compatibility support, and a strong emphasis on visuals and frame rate perf.
With these new advancements it stands to reason developers will have to spend more to squeeze out even more performance from the hardware. But that's not exactly the case, at least for Take-Two, who's all but confirmed GTA 6 is in the works for next-gen. The non-substantial cost bump and next-gen's similarity with PC hardware could translate to a shorter development cycle, too.
"We don't really expect material cost changes with the new generation. With every new generation it allows us to do more, developers want to do more, and that can cost a bit more. But our current expectations are not that you'll see a cost spike," Take-Two Interactive CEO Strauss Zelnick said at a recent Goldman Sachs entertainment event.
"In terms of the generation itself, we're really excited about the upcoming technology. But to be clear, that technology is going to be pretty similar across console and PC formats. Anything that allows our developers to be more creative and push the envelop more that's a great thing for us because that's what we're known for.
"I think it creates real opportunity and we don't see it as having any negative influence whatsoever on our business and our catalog."
Read Also: GTA 6 on PS5, Project Scarlett to have insane hyper-realistic visuals
Mr. Zelnick goes on to say the growing pains between console generations have pretty much been eliminated. Developers and publishers now have extremely easy transitions and don't have to destroy their pocketbooks or spend time in development hell to get games released on new systems.
"The days of the sine curve waxing and waning in the interactive entertainment business around hardware cycles...those are long gone. The transition from last-gen to current-gen was not taxing for us or for the industry. It was really the first time the industry has gone through one of these transitions without someone going bankrupt. We had no problem at all. It was totally seamless for us. The market is changing, a previously closed system is indeed turning into an open system, and that means hardware is going to look more like hardware and less like hardware taxing software."
Take-Two says it currently has the strongest pipeline of in-development content than it's ever had, and indicates big labels like Rockstar and 2K Games are gearing up for the new console generation.
Both the PlayStation 5 and next-gen Xbox consoles are due out by Holiday 2020.
Check below for more information including confirmed specifications of each system.
Project Scarlett confirmed details:
Zen 2 CPU

Navi GPU

4x as powerful as the Xbox One X's 6TFLOPs of perf

Super-fast SSD that can be used as VRAM (likely PCIe 4.0)

Supports 8K resolution (likely media playback)

120FPS gaming

Can deliver up to 40x more performance than Xbox One in specific use cases

Raytracing confirmed

Backward compatible with Xbox, Xbox 360, and Xbox One games

Compatible with Xbox One accessories
PlayStation 5 confirmed specs:
Navi GPU Zen 2 CPU

Ultra-fast SSD (likely via PCIe 4.0)

Support for 4K 120 Hz TVs

Ray-tracing enabled

8K graphics support (probably video, not gaming)

Plays all PS4 games
Related Tags