Rockstar makes PC games launcher, gives away San Andreas for free
Rockstar now has a PC launcher for its own games.

Published Tue, Sep 17 2019 11:21 AM CDT
|
Updated Tue, Nov 3 2020 11:47 AM CST
Rockstar Games now has a games launcher that'll gate off its titles on PC, and you'll get a free copy of San Andreas if you download it now.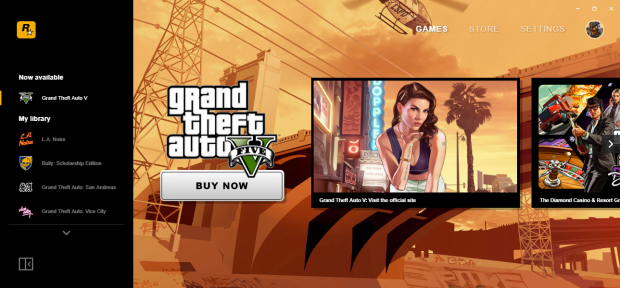 Today the GTA-maker rolled out the Rockstar Games Launcher as a means to tightly unify and control its games on PC. The launcher comes with GTA: San Andreas 100% free, and requires Social Club in order to access and play specific games. All digital rights are tied to this account. The launcher clocks in at roughly 1GB and includes built-in cloud saves.
Interestingly enough, you'll now access newer games right from the launcher. Games like GTA V and Max Payne 3 can't be launched from Steam and can instead only run from the Rockstar Games Launcher.
This move might hint at an impending Red Dead Redemption 2 release on PC. It's also a storefront that sells Shark Cards and Rockstar's own games, so expect to see all of Rockstar's future titles to be 100% exclusive to the launcher. That means RDR2 on PC probably won't be sold on Steam or the Epic Games Store.
Rockstar can cordon its games with a built-in DRM framework via the launcher to protect its games, but more importantly, to fully control and compile all data gleaned from online components like RDR Online and GTA Online.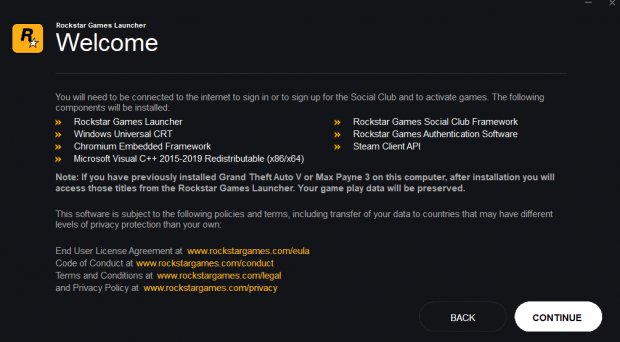 Related Tags