MIT's special 'reprogrammable' ink could personalize cars INSTANTLY
MIT's new PhotoChromeleon technology could pave the way for color-changing shoes, clothes, phone cases, and cars.

Published Thu, Sep 12 2019 11:09 PM CDT
|
Updated Tue, Nov 3 2020 11:47 AM CST
Imagine a future where you buy a car in no particular color, and then customize it instantly -- in real-time from your phone or a button in the car, to change the entire color scheme both inside and outside.
MIT is working on just that with researchers out of the Computer Science and Artificial Intelligence Laboratory (CSAIL) developing a reprogrammable ink that has been called PhotoChromeleon, for obvious reasons. It has a chameleon-like ability to change color, and does so using an specially-created ink.
This ink is sprayed onto something and then each color can be tweaked by activating and deactivating specific light sources. The team explains: "For example, if you use a blue light, it would mostly be absorbed by the yellow dye and be deactivated, and magenta and cyan would remain, resulting in blue. If you use a green light, magenta would mostly absorb it and be deactivated, and then both yellow and cyan would remain, resulting in green".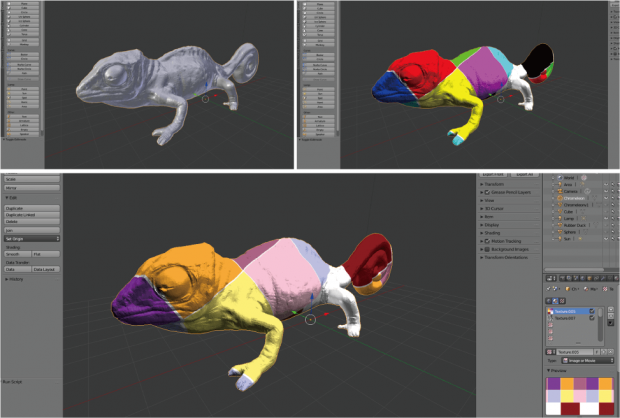 MIT has been working closely with Ford Motor Co. on the new venture, with technical specialist of sustainable and emerging materials at Ford Motor Co., Alper Kiziltas, who said: "One day, we might even be able to personalize our vehicles on a whim". Better yet, it would reduce the steps needed to make a multi-color part, or improve the durability of a color of paint from weathering or UV degradation.
Related Tags