Byton's first electric vehicle has a giant 48-inch screen in the dash
Byton's first EV feels like it's from the future with its gigantic 48-inch display and multiple control screens.

Published Tue, Sep 10 2019 9:34 AM CDT
|
Updated Tue, Nov 3 2020 11:47 AM CST
All eyes have been on Tesla for years with its growing family of electric vehicles, but now Byton has joined the match with its first EV in the new M-Byte SUV -- and it feels like it's ripped right out of the future.
Byton has used an eye-catching 48-inch display built into the dash, as well as multiple control screens including one built-into the steering wheel itself.
Byton is touting 224 miles of WLPT range (less on EPA scale) from its 72 kWh version of the M-Byte, while the larger 95 kWh model with dual front/rear motors has up to 270 miles of WLPT range. The 72 kWh version has 270 horsepower, while the higher-end 95 kWh model packs 402 horsepower.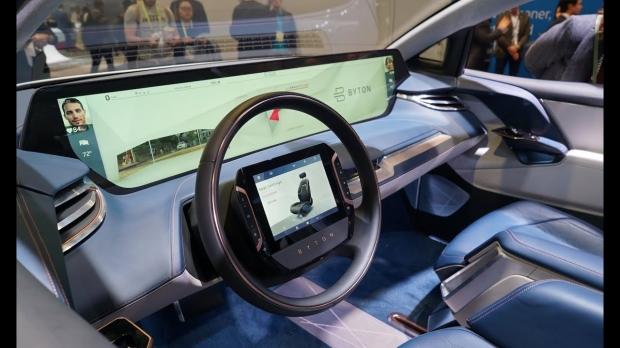 The huge 48-inch screen will be the centerpiece of the EV, with Byton saying that it has split it into 3 sections. To the left-hand side (the drivers side) you'll see the instrument cluster which will have speeds, fuel levels, turn signal indicator, and more. There's also a visualization of the driver-assist system, too.
In the middle you'll be greeted with either mapping or other misc. data while alternatively you can have an infotainment system displaying content to other passengers. The right-hand side panel is for the passenger to control entertainment, climate, and more. It's very cool and has one secret super-power.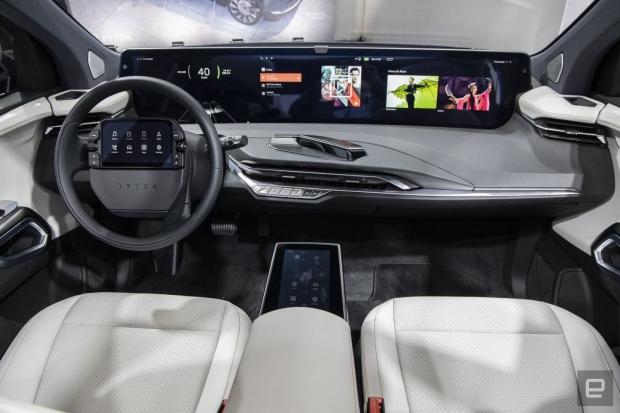 When the car is idle, the entire 48-inch screen becomes a gigantic movie screen -- and get this, Byton even dims the lights in the cabin. Slick.
Byton has facial recognition in the car, with front-facing cameras on the car detecting the passengers -- and so too will the optional rear tablets. They'll recognize who you are, and what is your usual seat, and then remembering music playlists and other information.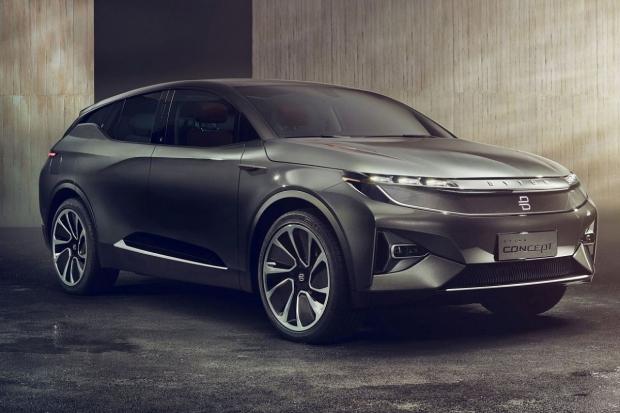 There is 3D virtual parking, rotating seats (!!!), motorized tilting and telescoping steering wheel, and so much more.
Byton is manufacturing the new EV in China, and will be driving it into consumers' driveways starting in the middle of 2020, while US and European markets should get theirs sometime in 2021.
As for price we're being told it should start from $45,000 -- not too bad at all.
Related Tags