Google to GTFO out of China, move production to Vietnam
Google is moving Pixel smartphone production OUT of China and into Vietnam.

Published Thu, Aug 29 2019 8:24 PM CDT
|
Updated Tue, Nov 3 2020 11:47 AM CST
Google is "aggressively" moving the production of its Pixel smartphones out of China, and into Vietnam, according to new reports from Nikkei.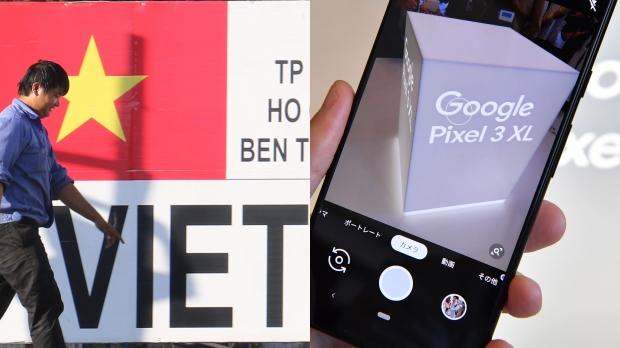 The move by Google to get its Pixel production out of China seems to be over Trump's moves of slapping tariffs on the country, so Google is moving production out of the country for long-term benefits. Vietnam is also a new hot spot for cheap wages, since China can't offer the same slave labor rates it used to.
Google is looking to cut costs (from labor) the drama and risk associated with the tariffs, by moving Pixel production to Vietnam. More specifically, it looks like Google is eyeing off an old Nokia factory in the Vietnamese province of Bac Ninh. Google is reconditioning the plant, so it can crank up manufacturing there for future generation Pixel smartphones, I'm guessing beyond the about-to-be-released Pixel 4 and Pixel 4 XL smartphones.
Related Tags