Cyberpunk 2077 won't have female and male gender options
Cyberpunk 2077's character creator no longer includes binary gender options, CD Projekt RED says.

Published Wed, Aug 28 2019 7:03 PM CDT
|
Updated Tue, Nov 3 2020 11:47 AM CST
After criticism over how gender and trans issues are handled in Cyberpunk 2077, CD Projekt RED eliminates the barriers between male and female player characters in the new game.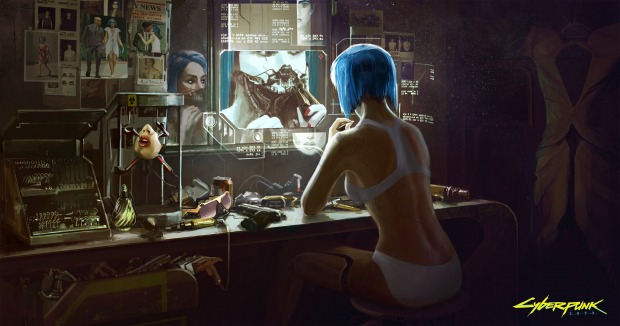 Cyberpunk 2077 will no longer have binary gender options; instead V. is now gender neutral and gamers choose a body type in the character customization screen rather than a hard line male or female definition. The sci-fi FPS RPG's customization has expanded greatly as a result, CDPR says, opening up immersion and accessibility to all kinds of gamers.
"Our character creation menu, for instance. Compared to the last demo we now give you so many more options. You don't choose your gender anymore. You don't choose, 'I want to be a female or male character' you now choose a body type," Cyberpunk 2077 senior concept artist Marthe Jonkers told MCV.
"We want you to feel free to create any character you want. So you choose your body type and we have two voices, one that's male sounding, one is female sounding. You can mix and match. You can just connect them any way you want.
"And then we have a lot of extra skin tones and tattoos and hairstyles. So we really want to give people the freedom to make their own character and play the way they want to play."
We'll get to see the new character creator in action in the new Cyberpunk 2077 gameplay demo, which will debut on Friday.
Related Tags