SpaceX's Starhopper aces 150 meter test flight after recent failure
SpaceX's Starhopper has aced its test flight, despite yesterday's engine malfunction.

Published Wed, Aug 28 2019 2:06 AM CDT
|
Updated Tue, Nov 3 2020 11:47 AM CST
The SpaceX team are currently celebrating the successful test launch of the human-transporting Starship vehicle, the Starhopper.
The Starhopper is designed to carry humans to different locations on Mars' surface when we arrive there, and today SpaceX has successfully achieved a 150 meter high flight test. The Starhopper lifted off just after 6pm EDT and flew sideways in the air and touched down at a separate landing pad. The flight lasted for just 57 seconds.
SpaceX CEO, Elon Musk took to Twitter to congratulate his team on their achievement, saying "Congrats SpaceX team!!" The Starhopper ship uses one Raptor engine, for a comparison - the 100-passenger 'Starship' rocket that SpaceX is developing has six Raptor Engines and the 'Super Heavy' will have 35. Yesterday SpaceX had to cancel the Starhopper's test flight due to a engine malfunction, its great to see fixes were made in such a short time. Congratulations SpaceX!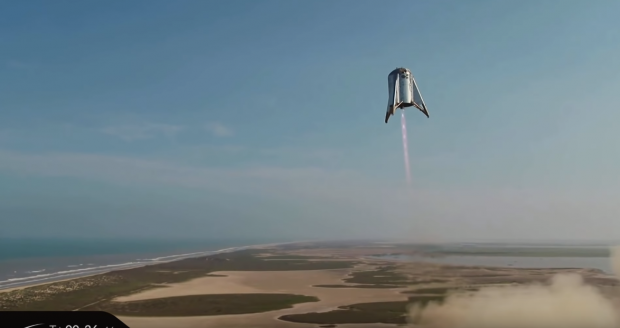 Related Tags