Fortnite and Mixer mega streamer Ninja signs apparel deal with Adidas
Ninja signs multi-year apparel with Adidas, making esports more like real sports.

Published Tue, Aug 27 2019 9:26 PM CDT
|
Updated Tue, Nov 3 2020 11:47 AM CST
Streaming mega star Tyler "Ninja" Blevins has announced he has teamed with Adidas for a multi-year deal that will see Ninja selling apparel of some kind -- although right now, it's under wraps.
Ninja explained on his Mixer stream: "I can't say specifically what is in the works with Adidas, but use your imagination". Ninja continues on the official Adidas/Ninja page: "It's the hunger. The fire. The burning desire to perform. It's the late nights. It's the grind. It's the never-quit, grit-your-teeth-and-keep-going attitude".
He adds: "It's paying homage to the creators, the innovators and the artists whose work spans the creative gamut and lays the foundation for all those who follow. It's the intangible debt that all creators pay to reach the top of their game. It's the time you put in. There's never been a better time to blur the lines between the cultures of gaming and fashion. Whatever your craft is, we invite you to clock in and stay tuned for big things to come".
Ninja recently left the warm (and I'm sure now cold) arms of Amazon-owned Twitch, for the new mega-spending arms of Microsoft and its Mixer platform recently. The deal is worth an untold amount of money (I'm sure many millions) and leaves Ninja open to doing deals on the side like this, with Adidas.
All my teachers back in the 90s told me gaming was not a future as a job... oh how they were wrong.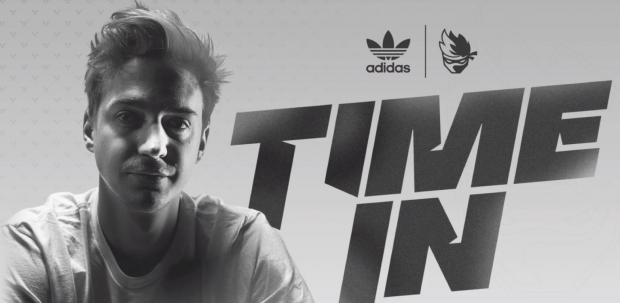 Related Tags