New Avengers gameplay looks DAMN good, why wasn't it shown before?
Crystal Dynamics might be able to pull this one off.

Published Tue, Aug 20 2019 11:06 AM CDT
|
Updated Tue, Nov 3 2020 11:47 AM CST
Gamescom 2019 - Square Enix finally released gameplay footage for its new Avengers game, and it looks pretty good. What were they waiting for?
There's been a lot of doubt about Crystal Dynamic's new Avengers game, primarily because we had a lot of promises without much footage to back it up. There's also the live service worries of 4-player online co-op and cosmetic microtransactions. But today at Gamescom the studio unveiled a lengthy 18-minute playthrough that shows each of the five Avengers in action. The result gives me more confidence about the project, which I initially doubted as a messy live-game/story-based hybrid.
The result exposes Marvel's Avengers as a highly cinematic game with a strong emphasis on action and combat. The experience is very movie-like and makes you feel like you're playing an extension of the films; there's QTEs, high-octane explosions as you fly through areas, titanic setpieces that provide dramatic backdrops for the chaos you help unleash. Everything looks and feels very linear and there's lots of perspective-shifting, at least in the A-Day prologue, but the combat itself looks pretty stellar.
Tony flies through the skies and adeptly dodges pulse fire, Thor roils with thunderous might, swinging Mjolnir around with lightning arcing everywhere, Hulk utterly annihilates and smashes everything in his path, leaping and clambering like some unleashed beast, Captain America charges headstrong into battle with his shield, rolling and dodging on-ground, and Black Widow's feline grace sees her sprinting, jumping, and even going invisible thanks to her camo ability.
There's some downfalls, though. The enemies look like throwaway chump change and I'm worried they'll become way too derivative and serve as simple adds until you get to a boss. The bosses are lifted straight from the comics, and rightly so: they're the epic end-act obstacles that punctuate each mission. But again the gameplay is quite linear and feels like a movie.
That's something that Crystal Dynamics and Marvel were obviously going for, and the game is more of an extension and reimagining of the films rather than some big fully-interactive singleplayer-only affair.
That being said, it's possible to play Avengers alone too. Players can weave in and out of offline and online singleplayer as well as co-op at any time, and the full story can be experienced across all modes.
Progression is also a big part of the game and offers replayability. You'll have to grind to gain EXP and level up your character, optimizing skills and the like. Expect this, coupled with co-op, to be the hook that keeps you playing over time.
All in all I liked the new Avengers gameplay. Whether or not this is the right game for you depends on what you're looking for, of course: if you want something that's more cinematically-driven and can play with friends, maybe check this one out. If you want a deeper sense of meaning in a wholly-reactive world replete with interactivity, you might want to pass.
Of course we won't know if it's good or not until we actually play it.
Avengers releases May 15, 2020 on PS4, Xbox One, PC and Stadia. A PS4-exclusive beta will happen before launch, but you'll have to pre-order to get in.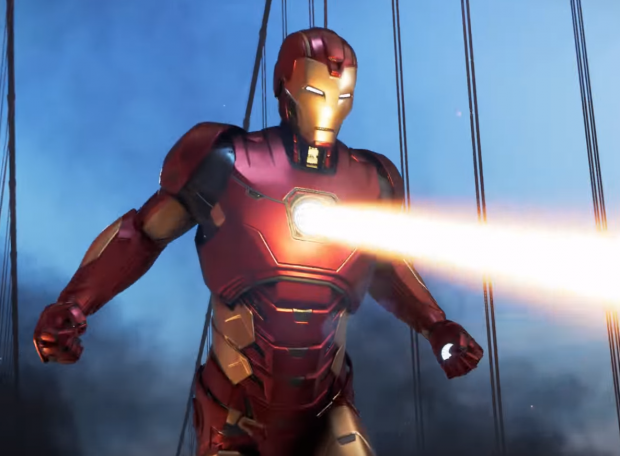 Related Tags