Hero banned from Australian Super Smash Bros. Ultimate eSports scene
The Hero bans have begun, South Australia's Super Smash Bros. Ultimate scene is the first.

Published Fri, Aug 16 2019 6:05 AM CDT
|
Updated Tue, Nov 3 2020 11:47 AM CST
The controversy surrounding Nintendo's newest addition to the Super Smash Bros. Ultimate's roster is rife with toxicity, as both sides of the argumentative fence have been going at each other since the characters release.
Since Hero's release in version 4.0.0 the character has had a microscope placed over him as many players (mostly competitive) believe that the character is unfit for professional competition due to his random-number-generated (RNG) moves/abilities. The South Australian Smash Central believes that this is the case and has officially banned Hero from competitive matches, they announced this news via their Twitter account.
South Australia's Smash community have said that they aren't banning Hero because he is "too strong", but more so because he is "anti-competitive" due to some of his moves (magic burst, zoom & critical strikes) having next to no counter-play. It was also argued that since Hero has many abilities/moves that rely on RNG, that the character is too dependent on the randomness which ultimately takes away from competitive skill.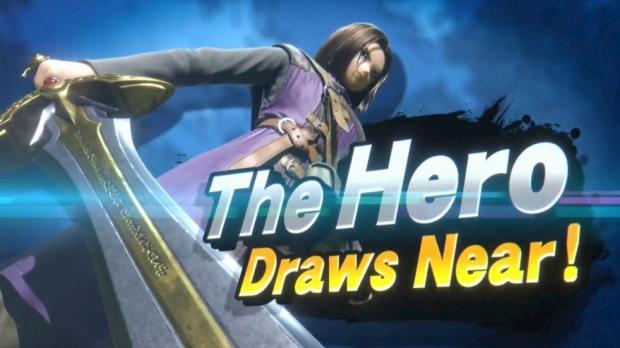 It is unclear if other pro Smash competitions will follow with the ban of Hero in competitive play, but its certainly being heavily discussed. Personally, I believe that it is still way too early to ban a character from competitive play when we haven't even seen Hero played in a high-level competitive match. There is no doubt the character is strong, and that he relies on RNG to win matches, but how much will he consistently win with that play-style?
It should be noted that other characters in the game have RNG features, such as Game & Watch's one-shot 9 hammer and Peach's turnips/bomb, but these characters aren't banned. Keeping that in mind, I believe that Hero should be viable in competitive play for the time being, and from those competitive matches, players and the community alike should gather a more data filled consensus of how the character is influencing competition and matches.
I just believe that jumping the gun and banning him purely off move set seems premature, and doesn't give community members or professional players a chance to see if he has what it takes to be consistent.
Related Tags