Should 'The Hero' be banned in Super Smash Bros. Ultimate?
The newest DLC character 'The Hero' has arrived in Super Smash Bros. Ultimate in update version 4.0.0.

Published Thu, Aug 1 2019 1:00 AM CDT
|
Updated Tue, Nov 3 2020 11:47 AM CST
Nintendo has just released the next DLC character to Super Smash Bros. Ultimate, introducing 'The Hero' in the new version 4.0.0 update that has released.
Nintendo conducted their livestream reveal a couple of days ago about their newest DLC character to join the fight in Super Smash Bros. Ultimate, 'The Hero'. The gameplay showcase was quite shocking as the character seemed to have everything that a Super Smash Bros. fighter needs: a good recovery, hard hitting attacks, nice range attacks, mobility, sweet sword arcs, lowish frame-data and speed. On top of all of that 'The Hero' has a chance of critically striking his opponent with an attack, this strike causes a massive impact of damage and is random.
While I won't be breaking down the moves of the fighter (a full video can be found above of that), many Smash Bros. players have taken to social media's to express their concern that the newest DLC character is much to strong and should be banned from tournaments. Keep in mind the character has been out for just 24 hours, is that truly enough time to determine whether a character is too strong? Another question that should be raised is that other characters that have RNG (random number generator) abilities - such as Game & Watch's possible one shot 9 - should these characters be banned as well?
In conclusion, 'The Hero' has certainly stirred up some controversy in the Super Smash Bros. Ultimate community, and personally I believe that it is much to early to wave the ban wand over a character. Especially when considering fighters such as Meta Knight in Super Smash Bros. Brawl were clearly to strong yet didn't, and still haven't been banned from tournaments. I believe that we will have to see whether or not 'The Hero' has the capabilities winning tournaments consistently, and once that data is in then a decision should be made.
Wise words from Pippin, "don't be hasty" Super Smash Bros. community.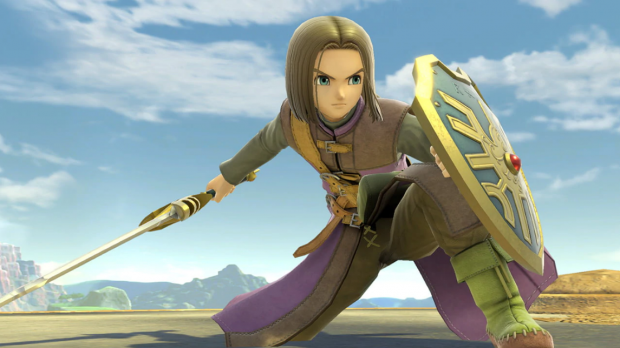 Related Tags