Wizards of the Coast hires ex-BioWare dev responsible for beloved RPGs like Dragon Age: Origins and Knights of the Old Republic to lead a new studio.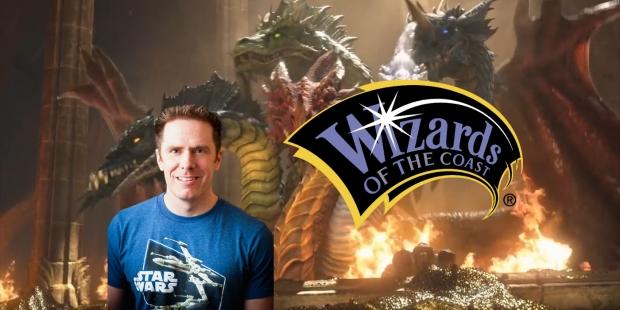 BioWare veteran James Ohlen has had a storied history. Ohlen served as lead designer on some of BioWare's hallmark RPGs and had a direct role in shaping the kinds of in-depth experiences we just don't get from the studio today; games like DA: Origins, KotoR, Baldur's Gate, and Neverwinter Nights. Now after leaving BioWare during its disastrous pre-Anthem morale crash, Ohlen is back in the game. This time he's teamed up with Magic: The Gathering and Dungeons and Dragons-maker Wizards of the Coast.
Ohlen will lead a new Austin-based studio and work on a brand new IP that sits outside of MtG and D&D, but it's unclear if it'll be a traditional video game, a tabletop experience, of even a CCG. It could even be an intuitive blend of these platforms...but I'm hoping it's an actual game. Wizards hasn't had a really good fantasy RPG video game in a while.
"I didn't think that I would be coming back to the game industry so soon but working with Wizards is a once in a lifetime opportunity. Our mutual love of RPGs, world-building, and interactive storytelling is a perfect match," Ohlen said in the press release announcement.
If it is a video game that Ohlen is working on, it'll most likely be a live service project with online elements. Wizards of the Coast President Chris Cocks hints as much by talking about engaging consumers worldwide:
"We're extremely excited to have someone like James join the team at such a critical time in Wizards' evolution. James brings experience in creative direction and studio leadership that will prove important as we look to develop compelling new experiences that engage gamers all over the world."