Milky Way's Black Hole just lit up 75 times more than normal, but why?
The Milky Way's black hole just bloomed in brightness 75 times more than and here's why.

Published Wed, Aug 14 2019 5:08 AM CDT
|
Updated Tue, Nov 3 2020 11:47 AM CST
For those that don't know, at the center of our Milky Way galaxy lies a black hole which we have named Sagittarius A. That black hole just had a strange anomaly that caused its brightness to spike 75 times more than normal.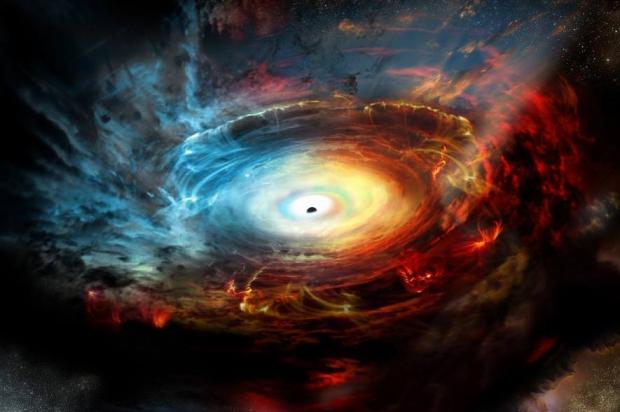 The infrared flaring seen by astronomers is nothing like they have seen before, and astronomers have been observing Sagittarius A for about 20 years now. Astronomers used the Keck Telescope to observe the flaring and according to the scientists this flaring occurred for about 2.5 hours. At first, astronomers thought the flaring was caused by the neighboring star SO-2 which has an elliptical orbit close to the black hole, but that hasn't been confirmed.
An interview was held with ScienceAlert with astronomer Tuan Do, he said "The black hole was so bright I at first mistook it for the star S0-2, because I had never seen Sgr A* that bright. Over the next few frames, though, it was clear the source was variable and had to be the black hole. I knew almost right away there was probably something interesting going on with the black hole." At the moment scientists cannot pinpoint what has caused Sagittarius A to flare like this, further research will have to be conducted before a definitive answer can be provided. For more information and theories as to why the flaring occurred, visit this article here.
Related Tags