Doom vet Tim Willits joins World War Z dev Saber Interactive
After 24 years of Doom, Tim Willits is excited to work on smaller projects.

Published Aug 12, 2019 6:23 PM CDT
|
Updated Tue, Nov 3 2020 11:47 AM CST
Tim Willits, one of the original pillars of id Software, has traded in his BFG to work on smaller-scale projects at Saber Interactive.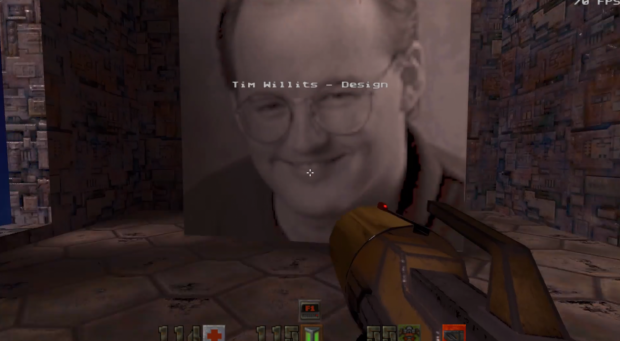 After 24 years of ripping and tearing, Tim Willits is ready for a change. The industry vet today announced his new position as chief creative officer at Saber Interactive, which pretty much gives him free reign in guiding the World War Z developer's entire slate of games. Willits will not only help shape and form current games, but also mold new IPs for the games-maker.
"I am excited to announce that on August 1st I became the Chief Creative Officer of Saber Interactive. I will be leading the creative vision of our five studios around the world," Willits said on Twitter.
So what prompted this move? A recent interview with Fortune gives a bit of backstory to Willits' jump. It really comes down to the flexibility of condensed dev teams rather than big, lumbering groups that constantly need approval from a parent company. At Saber, Willits can execute ideas much faster than at Bethesda, a publisher owned by ZeniMax Media.
"The agility of small teams and the opportunity to get stuff done quickly can't be overstated. I'm not saying anything bad about Bethesda-I love them-but smaller teams are exciting and fun. When someone has a good idea, we jump on it. If it doesn't work out, we change it quick," Willits told Fortune.
The dev also says he wants to make fun games now, not necessarily huge FPS titles with tons of moving parts.
Saber Interactive's newest titles include Ghostbusters remastered and The Witcher 3 on Nintendo Switch.
Related Tags