A new discovery has been made by astronomers scouring the observable universe, they have run into what has been called a 'time machine' that takes us back to some of the earliest stars when the universe formed.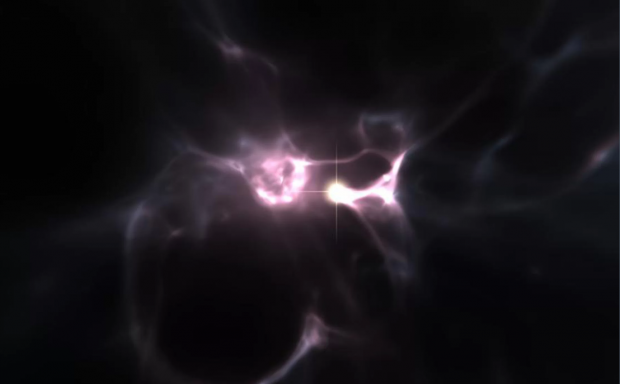 According to a recent research that has been published in Monthly Notices of the Royal Astronomical Society: Letters, astronomers from the Australian National University have discovered one of the first stars that formed after the universes Big Bang. Lead study author Thomas Nordlander, spoke out about this research saying, "We've found a time machine that takes us back to the universe's earliest stars."
Since the Big Bang occurred 13.8 billion years ago, many of the stars that formed in the early days were gigantic in comparison to our sun. A bio-product of the stars being extremely big is that they are also short-lived. Once the stars decay to the point of their supernova explosion many of the elements are ejected into space, this is what astronomers search for and have recently found.
The star elements that they found was from a star that was about 10 times the size of our sun. The stars supernova was quite disappointing as well, as most of the elements that the supernova generated didn't travel far. Once the explosion occurred most of the elements were sucked back into the dense neutron star, but some fragments of carbon managed to escape and this is what was found by astronomers.