Gaming suitcase turns your Xbox or PlayStation portable
GAEMS Guardian Pro XP: built-in monitor, speakers, webcam, and speakers -- turns you into a portable streamer.

Published Tue, Aug 6 2019 9:29 PM CDT
|
Updated Tue, Nov 3 2020 11:47 AM CST
GAEMS has just released its new Guardian Pro XP (and for me out of nowhere) and holy hell does it look impressive, it is the latest in gaming cases from the company and costs a hefty $700. But check it out: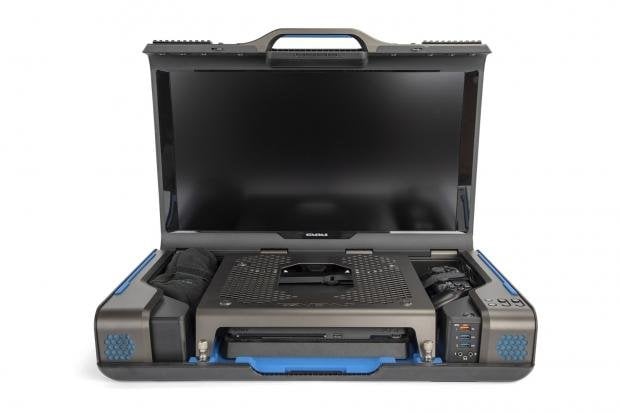 It rocks a built-in 24-inch 1440p HDR display that can connect into an Xbox One or PS4 console (as well as the Xbox One S, Xbox One X, and PS4 Pro). GAEMS also includes chambered speakers with passive subwoofers, and rails at the top of the case above the monitor that can be used to mount webcams and/or lighting.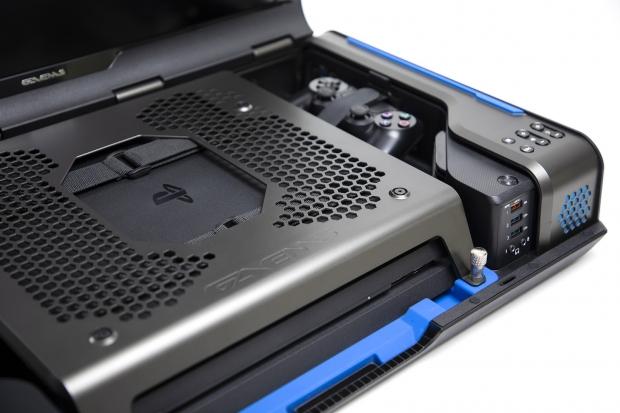 A sizeable space for your PS4 and controller, where it'll also get charged up in a neat spot. A couple of thumbscrews keep the console in its place, nice and neatly with lots of ventilation above it.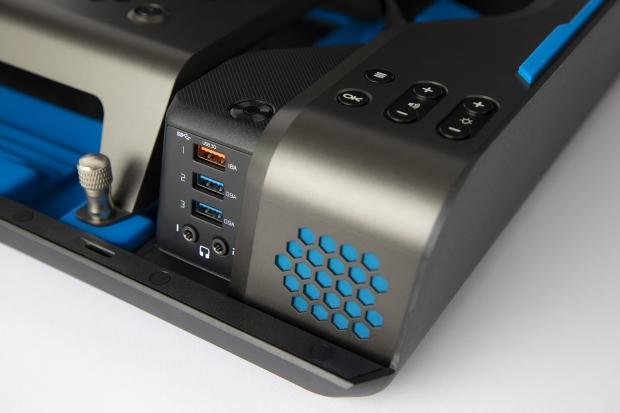 There's 2 x USB 2.0 ports and 1 x USB 3.0 port, with 0.9A and 1.8A respectively. You can also see some brightness and volume buttons on the side, as well as a menu and OK button.
The speakers on the side.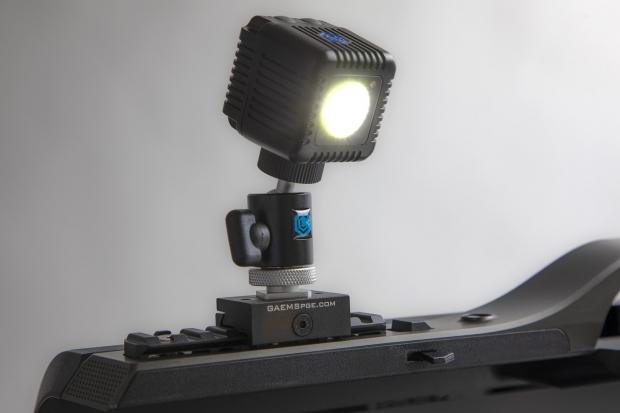 The perfect travel case for game streamers on-the-go with the lighting and webcams, especially.
The GAEMS Guardian Pro XP comes in at 24 inches wide, 17 inches tall, and 5 inches deep. It weighs in at 36 pounds without any console or small PC inside, and costs $700. It's a chunk of cash, but you're getting a pretty solid product from the looks of things. I really want to try one out now.
Related Tags