FPS games blamed for recent El Paso, Dayton shootings
President Trump and politicians blame violent video games for recent mass shootings, call for reform and regulation.

Published Mon, Aug 5 2019 5:06 PM CDT
|
Updated Tue, Nov 3 2020 11:47 AM CST
In the wake of recent mass shootings in El Paso, Texas and Dayton, Ohio, Washington has once again taken aim at violent video games, especially first-person shooters like Call of Duty, Battlefield, and Rainbow Six.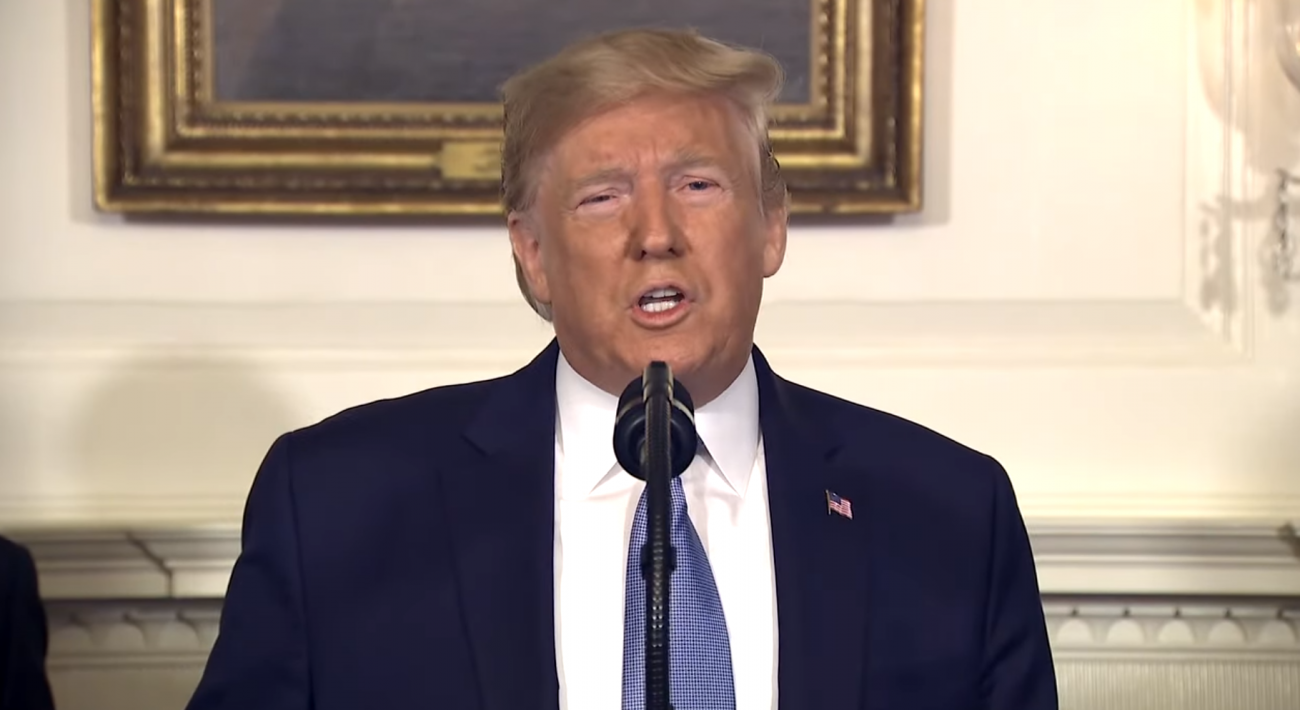 Despite multiple studies showing violent video games don't lead to real-world violence, U.S. President Donald Trump and other politicians call for tighter control and regulation on visceral interactive media.
"We must stop the glorification of violence in our society. This includes the gruesome and grisly video games that are now commonplace," U.S. President Donald Trump said in a recent address to the nation. "It is too easy today for troubled youth to surround themselves with a culture that celebrates violence. We must stop or substantially reduce this and it has to begin immediately. We have to seek real bi-partisan solutions."
Other politicians agree. Some affirm that FPS games could trigger and lead to homicidal fantasies thanks to the emphasis on brutality and mayhem, and even help murderers plot out their attacks by giving them ideas.
Republican House minority leader Kevin McCarthy says video games can dehumanize people and inspire acts of violence.
"These video games dehumanize individuals by making a game of shooting individuals and others. I've always thought it was a problem for future generations. We've watched from studies shown before what it does to people. When you look at the photos of how the shootings took place, you can see the actions within video games," McCarthy said.
Texas lieutenant governor Dan Patrick went so far to say that video games actually teach people how to kill. Patrick is calling for federal regulation of specific violent games and even specifically names Call of Duty as an example.
"I see a video game industry that teaches young people to kill," Patrick told Fox News.
"How long are we going to let and ignore at the federal level particularly, where they can do something about the video game industry? In this manifesto, that we believe is from the shooter, he talks about living out his super soldier fantasy on Call of Duty."
This news comes at a time when Washington is already attacking the hardware side of gaming.
Recent proposed China tariffs will significantly disrupt the industry and cause games console prices to rise, Sony, Nintendo, and Microsoft warn.
With even more regulation on software, the industry's most lucrative component, the games market will be further squeezed in an already-tight spot.
This isn't the first time politicians have blamed video games for real-world brutality, and it certainly won't be the last. But it could lead to more stringent rules and punishments for big-name publishers like Activision-Blizzard, EA, Take-Two Interactive and Ubisoft.
Related Tags