COD: Modern Warfare on PC: FOV slider, uncapped FPS, more
Call of Duty: Modern Warfare on the PC will have uncapped FPS, FOV slider, and more.

Published Sun, Aug 4 2019 10:27 PM CDT
|
Updated Tue, Nov 3 2020 11:47 AM CST
It looks like Ubisoft isn't the only one putting some love into the PC version of its upcoming game Tom Clancy's Ghost Recon Breakpoint, but Activision and Beenox (the team working on the PC version of Call of Duty: Modern Warfare) are, too.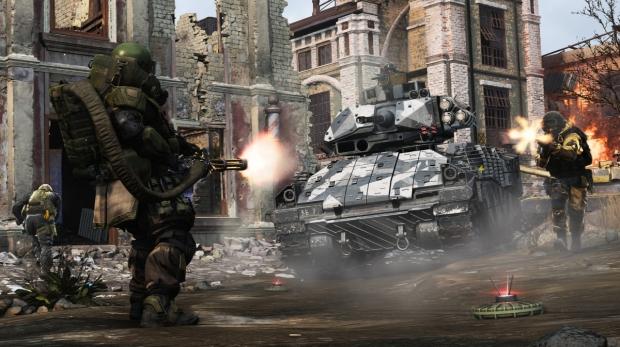 Call of Duty: Modern Warfare will support uncapped FPS, rock an FOV slider, and include HDR (as well as much more) on the PC. We can also expect some advanced mouse settings (gotta have that) and a new Realism Mode that should keep hardcore fans happy.
Remember that Call of Duty: Modern Warfare will also roll out with a single-player mode, and we can't forget the undeniably gorgeous ray tracing technology. There'll also be cross-platform gaming allowed, so PC gamers can play with Xbox One friends at launch which is going to be a very big deal indeed. Those PC gamers won't have friends after they kick their console gaming friends' asses, that's why.
Call of Duty: Modern Warfare drops on October 25 for the PC, Xbox One, and PS4.
Related Tags